Much To Celebrate - Much To Accomplish
While the past year has been one of historic change in Israel, it has also been a season of threat and even danger for Israel and her people. Israel again faced the nonstop anti-Semitic bias of the United Nations, as well as deadly attacks on the Jewish State from its many enemies. 
That's why, for more than 50 years, one of our primary goals has been to support the Jewish people. We do this because we see incredible need and suffering in Israel, especially among elderly Holocaust survivors.
While God is, and always has been, our ultimate source of provision, we're counting on your support to move this ministry forward in the new year. So won't you prayerfully consider a gift now?
---
Thank you for your partnership!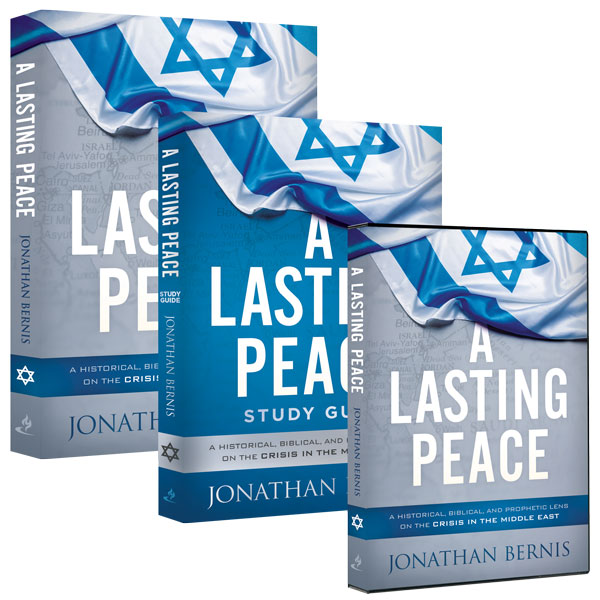 With your contribution of $40.00 or more
A Lasting Peace Book Package (2106)
This package includes:
A Lasting Peace
A Lasting Peace is an up-to-date look at Israel and the conflict in the Middle East. Rabbi Jonathan Bernis sorts out the complexities to offer a clear understanding of the history and players involved in the unrest surrounding Israel today.
A Lasting Peace DVD
With bonus content not found in the book, Rabbi Bernis offers a clear understanding of the history and key players and explains how we can and should respond as Believers.
A Lasting Peace Study Guide
One of the most important ways we can work to build a lasting peace in the Middle East is to take time to look beyond propaganda and learn what is really happening there. This guide – designed to be used in conjunction with the book, A Lasting Peace – will help you study and understand the full story and context of what has led to the current situation in the Middle East ‒ and how we can respond to the conflict.
---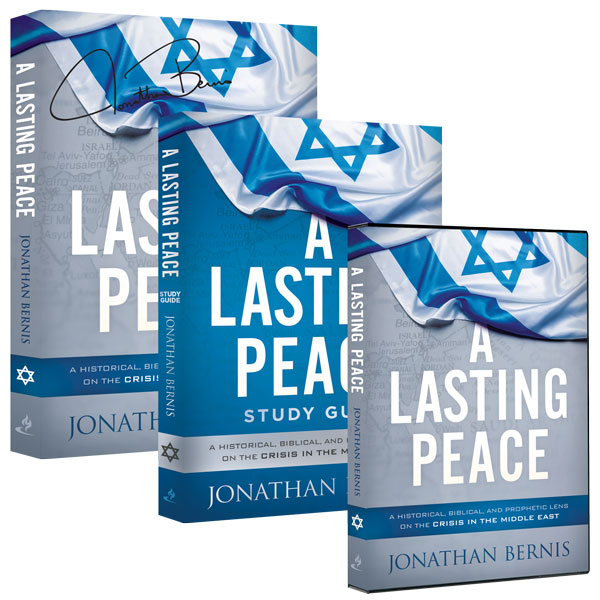 With your contribution of $100.00 or more
A Lasting Peace Signed Book Package (2107)
This package includes:
A Lasting Peace Signed and Personalized
Enjoy this must-have book with a copy personally signed by Rabbi Jonathan Bernis.
A Lasting Peace DVD
A Lasting Peace Study Guide