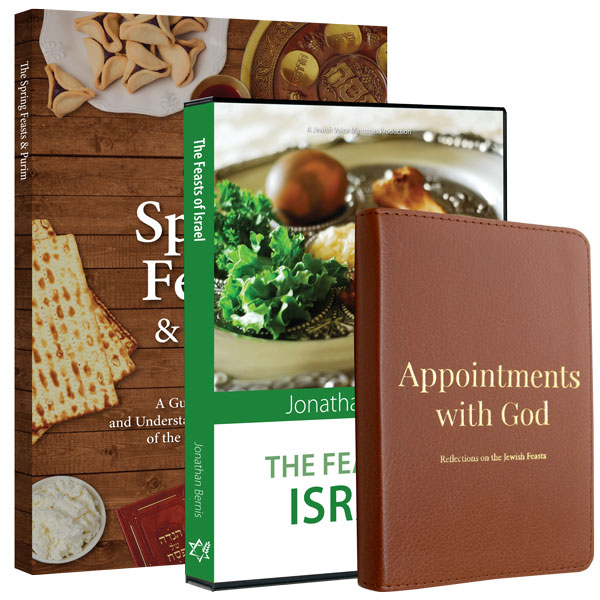 With your contribution of $40.00 or more
The Spring Feasts and Purim Package (2122)
The Spring Feasts and Purim
God set seven specific "appointments" with His people, calling them to meet with Him during the year. Through each of them, He reveals more of Himself and beckons His people into a deeper understanding and worship of Him. Gentile Believers in Yeshua (Jesus) have much to gain by observing these Feasts as well.
Feasts of Israel CD
In this teaching by Rabbi Jonathan Bernis, you will see that these Biblical Feasts are also prophetic tapestries; types and shadows of future redemptive acts of God revealed in the New Covenant - relevant for Jews and Gentile Believers alike.
Appointments with God: Reflections on the Jewish Feast
"Appointments with God" includes teachings about each Feast as well as daily devotions for Passover, Sukkot and Chanukah. It presents many Scripture readings, insightful questions and designated spaces to record your thoughts. This book will guide you to find deeper meaning each year in these appointments with God.
---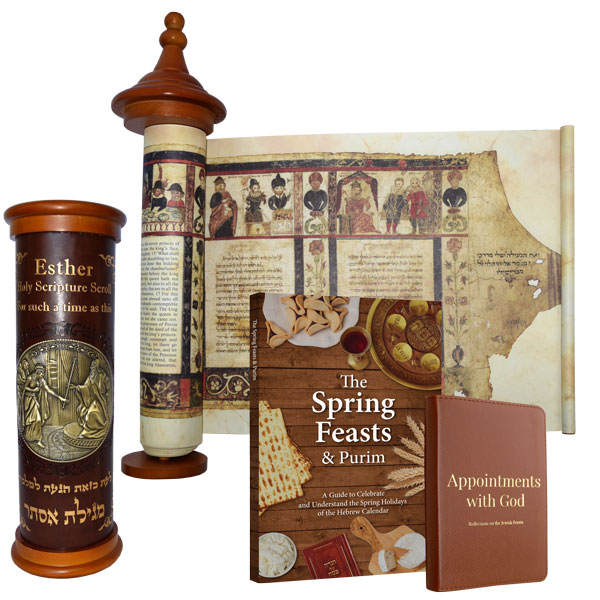 With your monthly contribution of $30.00 or more
Esther Scroll Package (4171)
Scroll of Esther
This gorgeous Scripture Scroll of Esther is a reproduction of a 17th century "Megillat Esther" created by Moshe Ben Avraham in 1617 in Ferrara, Italy.
The Spring Feasts and Purim
Feasts of Israel CD
Appointments with God: Reflections on the Jewish Feast
---