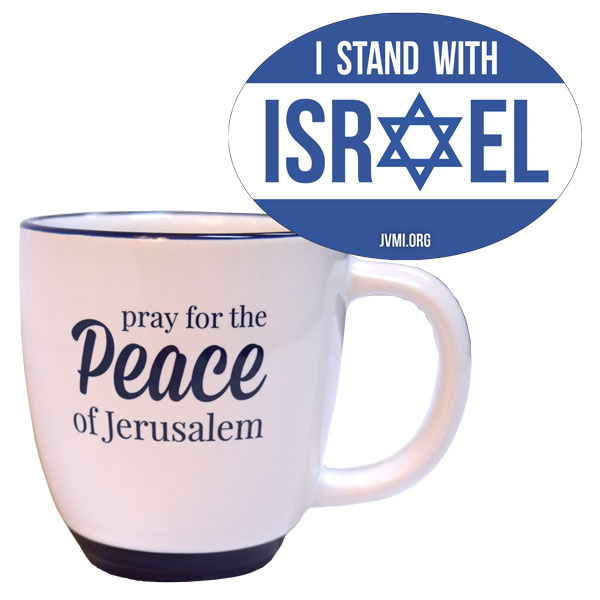 With your contribution of $20.00 or more
Pray for the Peace of Jerusalem Package #1968
This package includes:
Pray for the Peace of Jerusalem Mug
Functional and inspirational, this ceramic JVMI mug is white with navy blue rim and base. It holds 12 ounces, is 4" high, and bears the words of Psalm 122:6 "Pray for the peace of Jerusalem," on one side and the JVMI logo on the other.
JVMI "I Stand with Israel" Car Magnet
Now you can show your support for Israel and Jewish Voice on the go with this special blue and white "I Stand with Israel" car magnet. Let your voice be heard and be counted among those who stand with Israel!
---