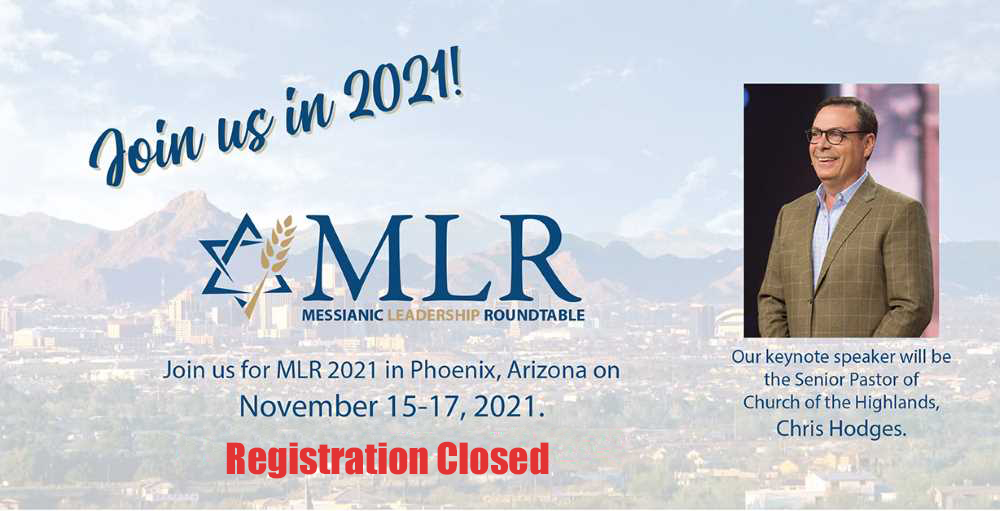 The Purpose of MLR is...
To bring together leaders in Jewish Ministry for encouragement, edification and strengthening in vision, faith and our mutual calling.
To provide a forum for leaders to share their wisdom, insight, and experiences in an effort to help their coworkers bear greater fruit in Jewish ministry.
To promote unity and fellowship among leaders called to Jewish Ministry; this includes leaders of Messianic Jewish Congregations, para-congregational ministries and pastors of churches with Jewish ministries within their churches.
To motivate and equip our leadership to more effective outreach by offering practical teaching, training and dialogue.
To raise awareness among ourselves about what our co-workers are doing to reach the Jewish Community Worldwide.
For questions and Information, email: mlr@jewishvoice.org or call: 602-971-8501
AUDIO RECORDINGS | SCHOLARSHIP CRITERIA | SCHOLARSHIP FORM | CONTACT US