This week we're conducting two back-to-back Medical Outreaches in Ethiopia – one in Alamata and another in Jijiga. Late last week, the team of Outreach Partners met stateside and enjoyed getting to know one another over dinner at a nearby restaurant. After a good night's sleep, they were off to Ethiopia.
Everyone was excited to see what God had in store for them as they would serve the people of Alamata with much-needed medical care.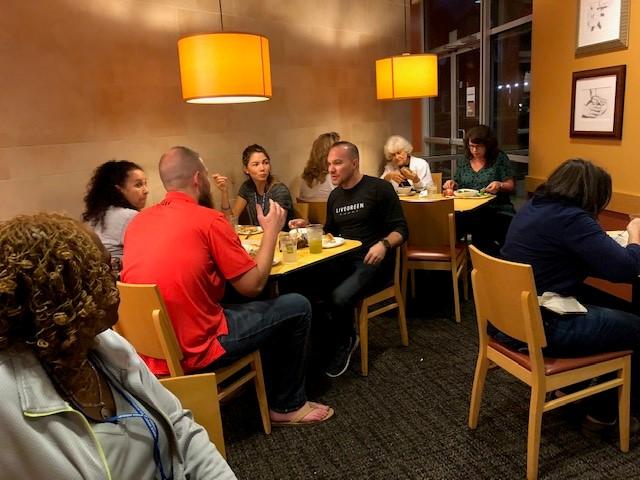 Saturday morning in Ethiopia, the team gathered for Shabbat services before journeying to the Clinic location.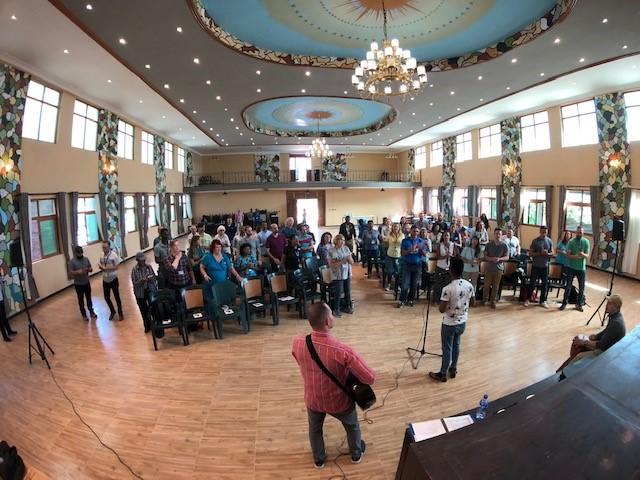 The Alamata Clinic is a shortened Clinic, and on Sunday - opening day – many people stood in line. The longest line was for eye treatment.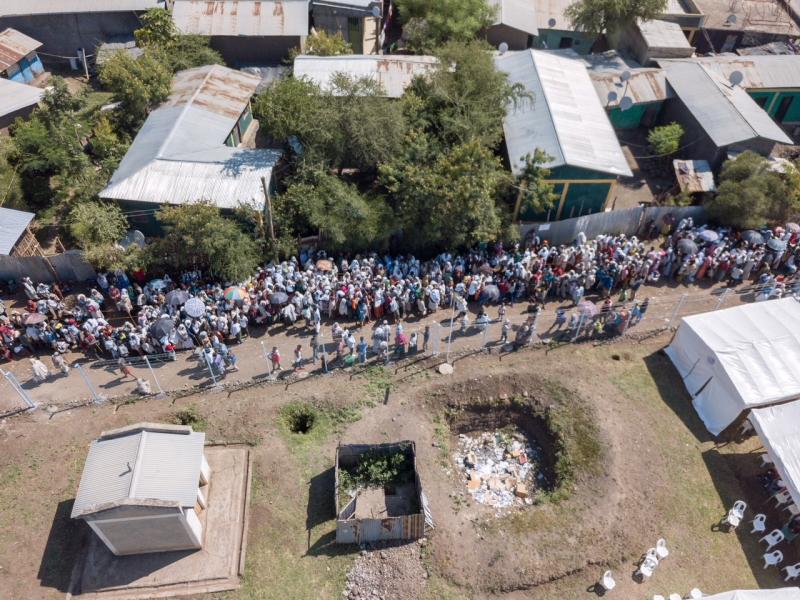 After patients have received treatment, they sit down and learn about the importance of clean water to prevent disease. They watch a demonstration and receive a personal LifeStraw® that will provide them with safe drinking water for up to a year.
On Tuesday, a team distributed Family LifeStraw® units in three villages. We've also provided plenty of the personal-sized filters as evidenced by the boxes just outside the Water Education tent.
By mid-morning on Wednesday, we had given out approximately 9,000 of them.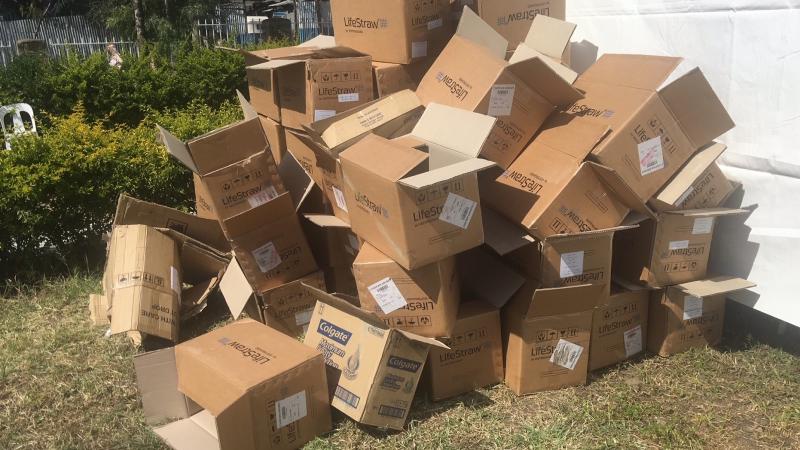 Each day the Clinic lines grew longer. On Monday, the medical teams treated just under 3,000 patients. On Tuesday, they served more than 3,000. Lines stretched along every road bordering the Clinic compound.
On Wednesday, our photographer, Bob, was amazed at the length of the Eye Line. "In all the Clinics I have been to," Bob said, "I have never seen so many blind patients."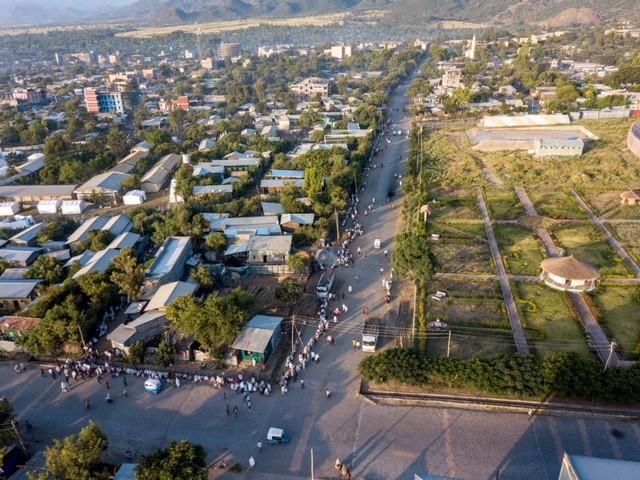 Many of the patients we treat need to be seen again for follow-up care. This is Wednesday's line of returning patients.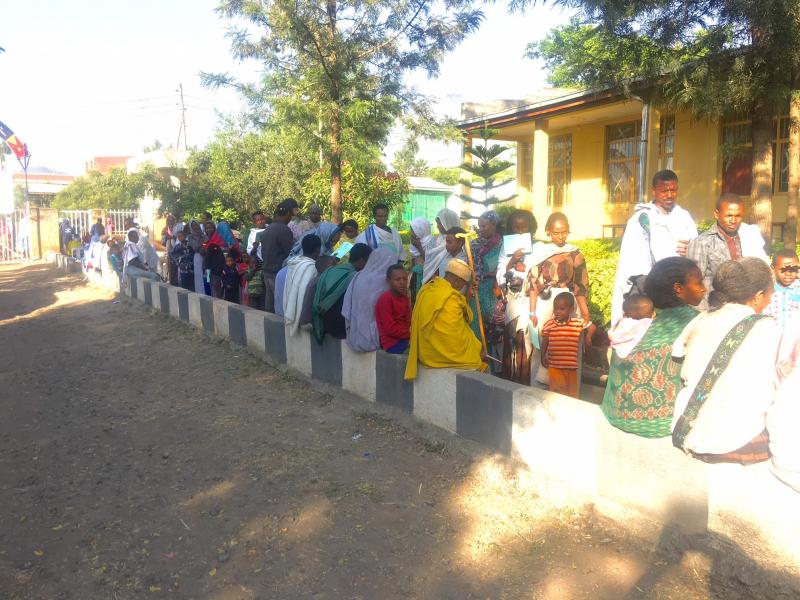 Wednesday was the last full day of this Clinic. Typically, our last day of a Clinic is a half-day to accommodate packing up and tearing down. Because this Clinic is shorter than usual, the teams worked longer than normal on Wednesday hoping to ensure that as many people as possible could be seen before the Clinic ended on Thursday.
Much of the team will now travel on to Jijiga, Ethiopia, for a second shortened Clinic there. As always, we deeply appreciate your prayers for our Medical Outreaches, team members and the people we serve. Please join us in day-by-day prayer by following our Alamata/Jijiga Medical Outreach Prayer Points.