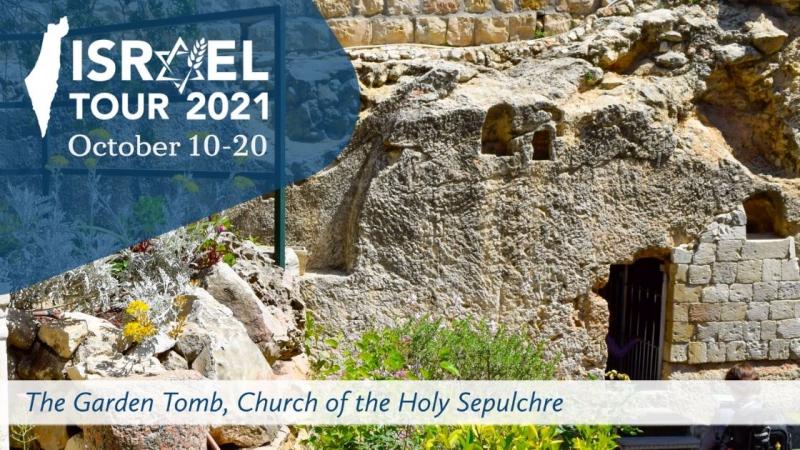 "The angel answered … 'Do not be afraid, for I know you are looking for Yeshua who was crucified. Come, see the place where He was lying.'"

- Matthew 28:5-6
They came bearing spices. Grief-stricken, the women wished to honor their Lord, Yeshua (Jesus).
When they arrived at the tomb, the earth shook and a blindingly bright light appeared. The Roman guards trembled and then collapsed as if dead.
"Do not fear," an angel told the women. "He is not here. He has risen, just as He said." They looked at the enormous stone that had been rolled away and saw the open chamber.
"Remember what He told you," the angel continued, "When He was still in Galilee saying that the Son of Man must be delivered into the hands of sinful men, and be executed, and on the third day rise up?" The women hurried away to tell the disciples.
Their words seemed like nonsense to the men. Even so, Peter jumped up and ran to the tomb. John followed. When he arrived, Peter went right inside to see for himself.
Empty.
Except for the grave clothes, which had been wrapped around Yeshua's lifeless body just three days before, the burial place was empty!
Peter went home marveling.
You will too.
Join us on the
Jewish Voice Ministries
Israel Tour 2021
October 10-20, 2021
where you'll visit the Garden Tomb
and many other inspiring biblical sites
We are planning this exciting Israel tour in faith that COVID-19 will be a matter of little concern by tour time. However, in case it (or anything else beyond our control) causes travel restrictions that force us to cancel the trip, you will receive a full refund for any payments you've made toward it. If the tour is able to take place, but you choose to cancel your participation, our regular cancellation schedule listed in the brochure will apply.