Last Friday, an enthusiastic team of Outreach Partners arrived in Harare, the capital city of Zimbabwe. They checked into their hotel and spent the evening resting up from their travel and enjoying a Shabbat service together. The next day, they headed out to the rural region of Mudanda for the 2018 Jewish Voice Ministries International (JVMI) Mudanda, Zimbabwe Medical Outreach.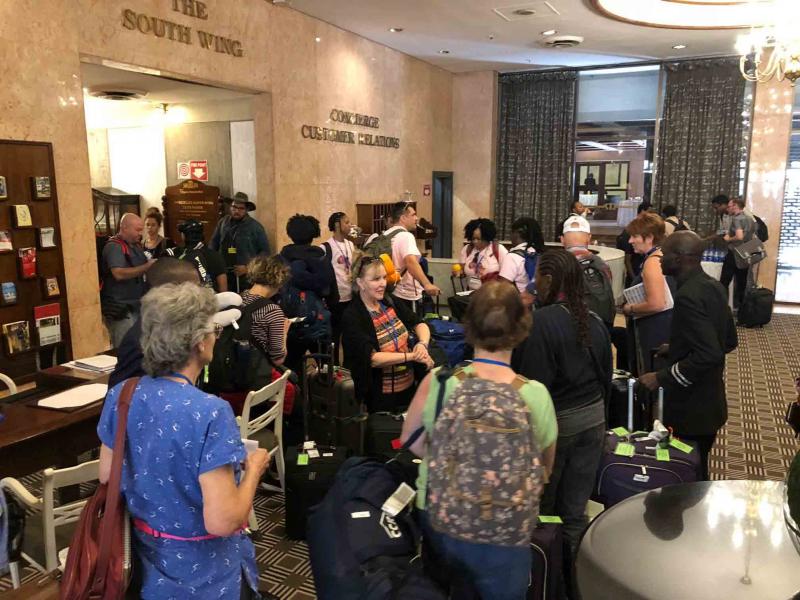 A typical Medical Outreach with JVMI begins on Sunday. After completing the final set-up and organization of examination rooms in the morning, the Clinic opens for a half day in the afternoon. Sunday is followed by four full days of treating patients – sometimes more than 1,000 per day. Then, on Friday, the Clinic closes at noon to begin the tear-down process.
On Sunday, opening day of the 2018 Mudanda, Zimbabwe, Medical Outreach Clinic, we were greeted by hundreds of people in line.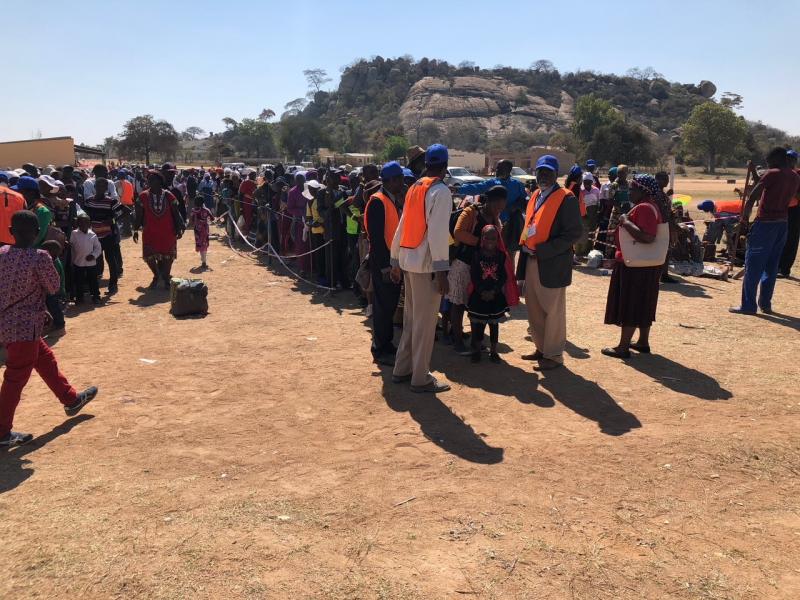 This week, our team is also visiting some of the local rural schools during the week. Each school received six Family LifeStraw® units that will provide safe drinking water for three to five years. We're also sharing a little bit of our Zehra Kids Program by teaching the school children a Hebrew song called "Am Yisrael Chai," which means "The Land/People of Israel Live."

On Tuesday, we met 350 children at one school. At the Clinic, our photographer met an old friend, Blessing, who became a Believer at last year's Clinic. "It's always good to see old friends," Bob wrote in his email, "and the few I've seen this year are happy for our return." He's been told the people are praying that we will come back to Mudanda again in the future.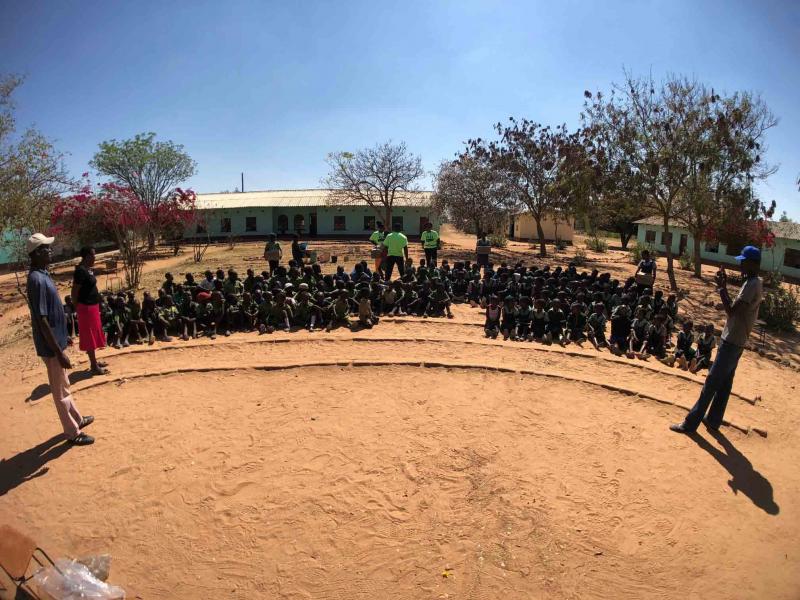 Blessing remembered a particular Zehra Kids Program helper from last year, and she had hoped to see her again. It's amazing how quickly special bonds of friendship form on a JVMI Medical Outreach and what a powerful impact you can have in the lives of people across the globe. (Come with us sometime! Learn more about how you can change lives on a future Outreach.)
The team enjoyed their time with 84 children on Wednesday's school visit, and Thursday morning brought a beautiful sunrise.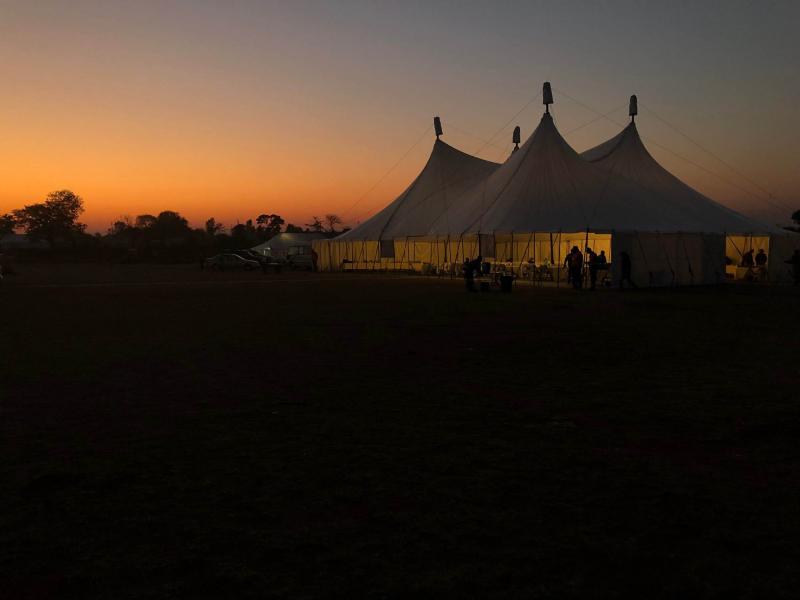 During Thursday's school visit, we had a wonderful time with more beautiful students - 151 of them. Please pray with us for the remainder of this Mudanda, Zimbabwe Medical Outreach. For detailed, day-by-day Prayer Points, click here. Watch the JVMI blog for prayer items for our next Outreach as well. We're going to new locations in Ethiopia in October. We always appreciate your prayers!