Marie held up a cup of brown water.
She knows that dirty water contains bacteria that can cause illness, even death. Marie is in Mberengwa, Zimbabwe, this week on our Medical Outreach serving the Lemba Jewish people and their neighbors. As she stood in front of an audience whose primary water sources are contaminated, Marie and the Water Education Team explained the importance of clean water and basic hygiene in fighting disease.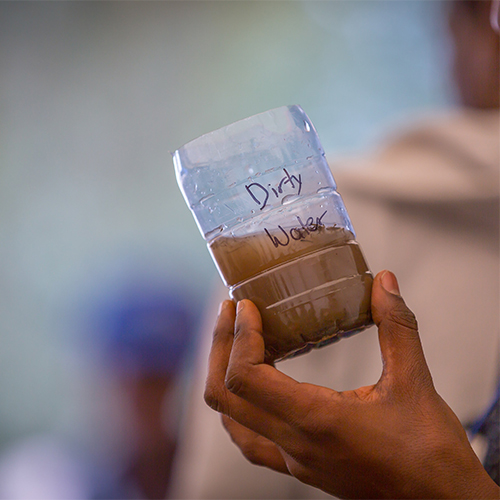 Along with the teaching, Jewish Voice distributes free personal water filtration devices that provide up to a year's worth of clean, safe drinking water. Those who use the filters come back and tell us they are healthier and feel much better than without out them.
During the class, instructors demonstrate the filter as the people see brown water go in through the filter and come forth crystal clear.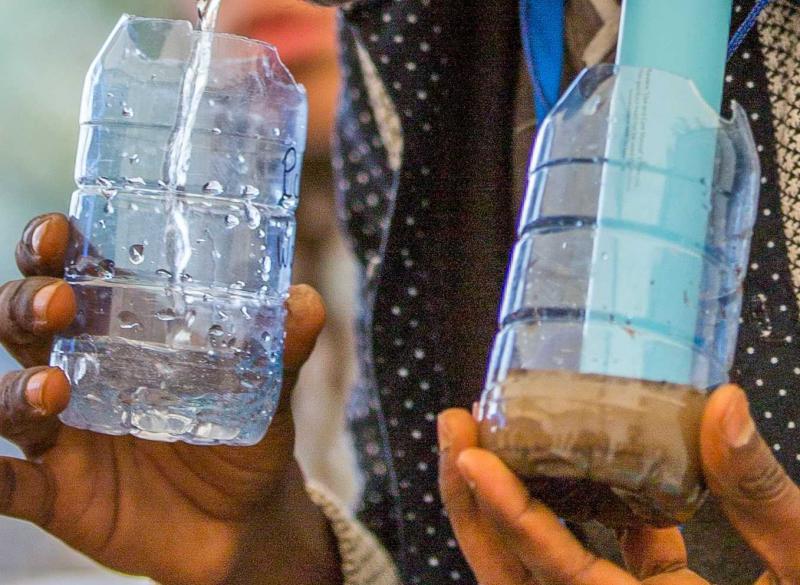 "This dirty water is just like our sin," Marie told the class. "But Yeshua (Jesus) takes away our sin, removing it from us forever." Marie shared the Gospel using the life-giving water filters as an illustration. As a result, 17people professed faith in Yeshua in that one session.
This week the Water Education Team in Zimbabwe will conduct several classes each day during the Clinic hours. They will also distribute thousands of LifeStraw® water filters to bring sustained health through clean drinking water to the residents of Mberengwa.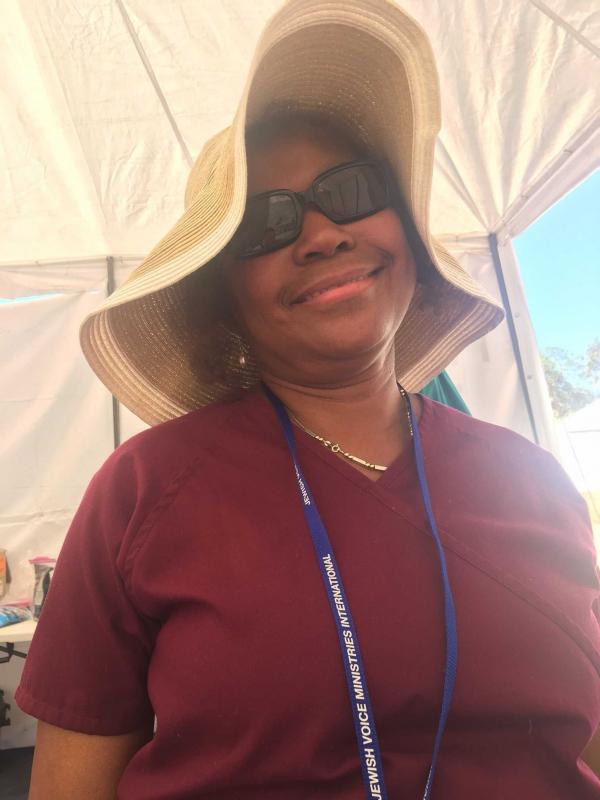 Doctors, nurses, physicians assistants, dentists, and other medical professionals will treat approximately 10,000 patients in just five days. Patients are also invited to stop by the tent where Outreach Prayer Partners pray for needs and share the Good News of Yeshua with all who are interested to hear.
Please pray for our Mberengwa Outreach going on now. Click here for a list of daily Prayer Points. We also invite you to select a time to help cover this Outreach in 24/7 prayer. Click here to sign up on the Prayer Calendar.