Do you want to expand your faith?
Faith comes by hearing.
Jewish Voice Ministries is happy to announce the fifth extraordinary volume in Jonathan Bernis' Confessing the Hebrew Scriptures series:
Adonai Roee – The Lord My Shepherd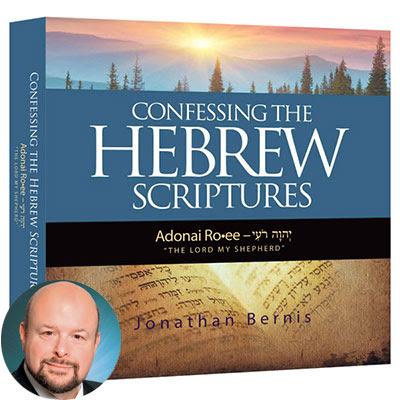 Get the first five lessons for FREE!
Life is changing rapidly around us. The world is not the same as when we were young. We need God's sure and comforting care to shepherd us through today's challenges.
Enlarge your faith to live in the promises God has given you. Receive strength and nurturing from key Scriptures conveying what the biblical concept of a shepherd means.
With The Lord My Shepherd, you'll learn:
What biblical confession is
The dual Hebrew concept of biblically prescribed Scripture meditation
The significance of the Hebrew language
Discover the power of confessing God's Word in the Hebrew language. You don't need seminary training. You don't need an intensive Hebrew study.
Encounter the shepherding power of God right away with five free verse lessons of Confessing the Hebrew Scriptures: Adonai Roee – The Lord My Shepherd.
Grow your faith today to stand strong tomorrow.