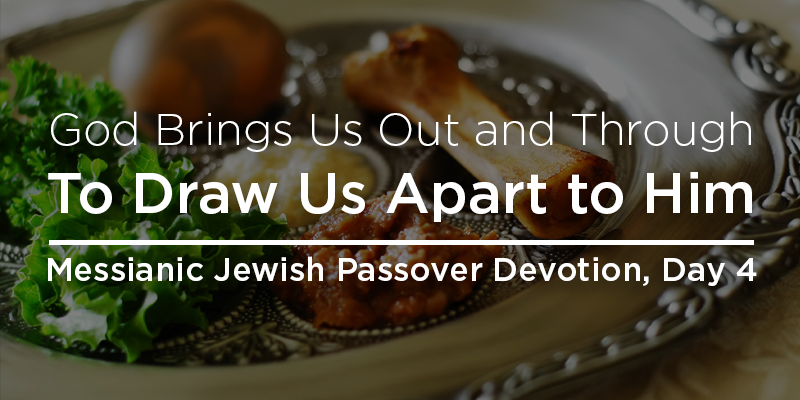 "I will take you to Myself as a people, and I will be your God…" (Exodus 6:7a).
Life can be hard. It can serve up pain, sorrow or demands bigger than we feel equipped to bear. As Believers in Jesus, we have God's presence with us always through His Holy Spirit dwelling in us. Life's challenges have the ability to draw us closer to God in search of the strength and comfort only He can provide.
During centuries of slavery, God never left the Israelites. And in His time, He stepped in to rescue them. The day after Passover, God delivered them out of slavery and set them apart as His own people, promising to be their God. He led them out to the wilderness where, through His Torah (instruction), He revealed more of Himself and taught the Israelites how to worship Him. God brought them out of Egypt and into a fuller relationship with Him.
There is no denying that suffering has the power to drive us to God – because we need Him so much. Likewise, when He moves on our behalf to victoriously bring us out of difficult times, we are drawn nearer to Him with thanks and praise.
Whether we are delivered from or sustained through hardship, God wants to use all things to enrich our relationships with Him. He beckons us to trust Him further and celebrate Him more.
God brings us out and through to draw us apart to Him, calling us to deeper intimacy with Him.
"Draw near to God, and He will draw near to you" (James 4:8).