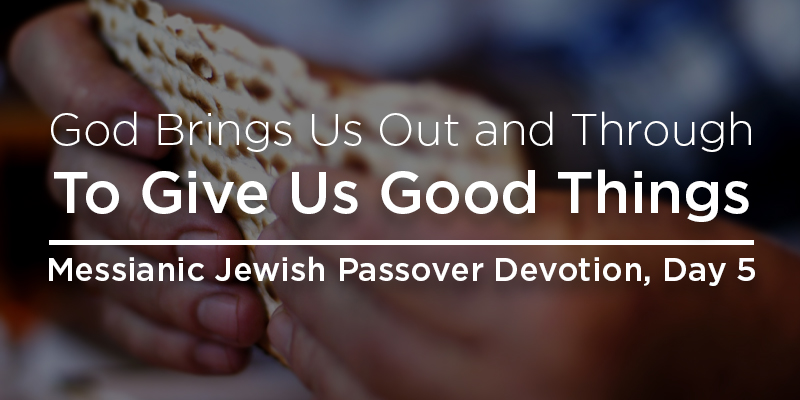 "So I have come down to deliver them out of the hand of the Egyptians, to bring them up out of that land into a good and large land, a land flowing with milk and honey…" (Exodus 3:8).
At Passover, we sing the song "Dayenu," which means "enough" in Hebrew. The first line of the song declares, "If He had brought us out of Egypt, it would have been enough."
We know that God didn't merely free the Israelites from Egypt and leave it at that. He parted the Sea for them and then brought the water back together to swallow their pursuing enemy. He supplied their needs for 40 years in the wilderness, giving them manna, the gift of Shabbat and the Torah.
Then, He led them into the Land He had planned long before to give them. It was a good and abundant land, large enough for every tribe of Israel to settle in and make their home.
In the wilderness, the Israelites grew tired of eating manna, as any of us would. Deuteronomy 8:16 tells us that God had several reasons for sustaining them with this single source of food for forty years: to humble them, test them, and to do good for them in the end.
Because God loves us, He always has good plans for us. Even when He may choose to bring us through a trial rather than removing us out of it, we have the confidence that His purposes are always for our blessing – to give us life.  When Jesus walked the Earth, He said that He came to give us abundant life (John 10:10). God has good things for us in the end, even if the way is tiresome or confusing.
God brings us out and through to give us good things – because He frees us for life!
"And we know that in all things God works for the good of those who love him, who have been called according to His purpose" (Romans 8:28 NIV).