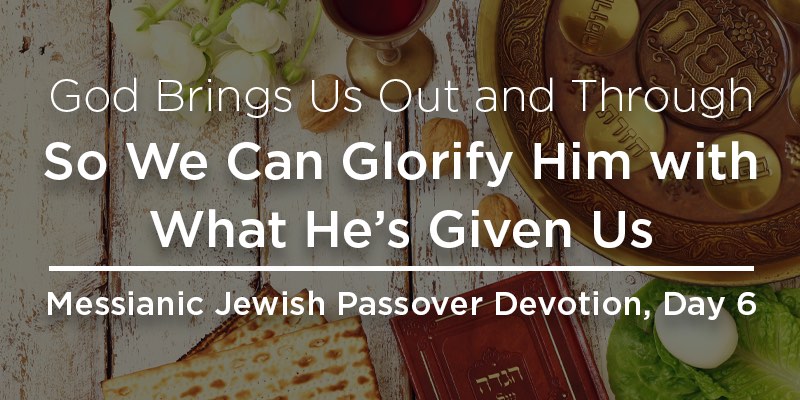 "Then I shall grant these people favor in the eyes of the Egyptians. …when you go, you will not leave empty-handed. Every woman is to ask her neighbor… for silver and gold jewelry and clothing. …So you will plunder the Egyptians" (Exodus 3:21–22).
Have you ever wondered where all the gold, silver and fine fabrics came from to build the tabernacle in the wilderness? God asked the Israelites, whoever was willing, to contribute these treasures for the making of His dwelling place among them. The Israelites had been slaves; they wouldn't have possessed such wealth. Where did they get these things?
From Egypt.
When God released the Israelites from bondage, He didn't send them into the desert empty-handed.
He gave these former slaves the riches of Egypt. There was no stealing involved in this plunder. God instructed the Israelites to simply ask their Egyptian neighbors for the most valuable items in their homes – gold, silver, jewelry and clothing. And Egypt gave it!
God gave to His people to bless and establish them – and to provide them the opportunity to glorify Him with it later. Merriam-Webster's Dictionary defines glorify as worship and also "to represent as glorious" and to "light up brilliantly." When we use what God has given us to glorify Him, we not only worship Him, we also point the world to Him. And the people need Him – desperately – whether they know it or not.
God brings us out and through so we can glorify Him with what He has given us, that others may come to know Him.
"In the same way, let your light shine before men so they may see your good works and glorify your Father in heaven" (Matthew 5:16).