We're here in Israel and having an amazing time! The only thing missing is you!
Israel is truly is an incredible place. Our tour group is encountering the wonders of the Bible at every turn.
We're visiting the places where crowds gathered to hear Yeshua (Jesus) teach. We're strolling ancient streets where He once walked in sandals! And, every day we're exploring the very sites where unforgettable biblical events took place thousands of years ago.
It is moving beyond words!
We're also sampling the exciting offerings of modern Israel. The food is so fresh and bountiful; the accommodations so comfortable and welcoming. Here's the view from my hotel this morning: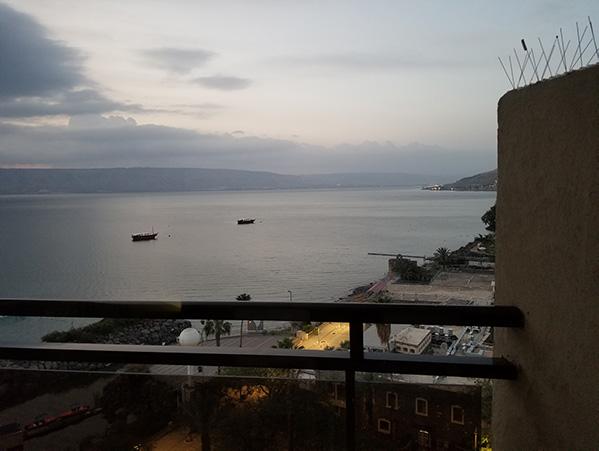 It's amazing that such strong bonds of friendship have formed in just a short time among our tour group members.
This is a wonderful adventure – I definitely do not want you to miss another chance to experience it yourself. Please start planning right now to join us next year for your own "trip of a lifetime"!
Learn more about our 2019 Celebrate Israel Tour here or you can register now. I hope to be enjoying all of this with you next year!
Thinking of you,
Deana McAleer
Jewish Voice Ministries Events Coordinator