Wading into the discussions of a proposed deal to reconcile Palestinian rivals Fatah and Hamas, the United States has called on Hamas to disarm and renounce violence before it can be part of a unified Gaza Strip government.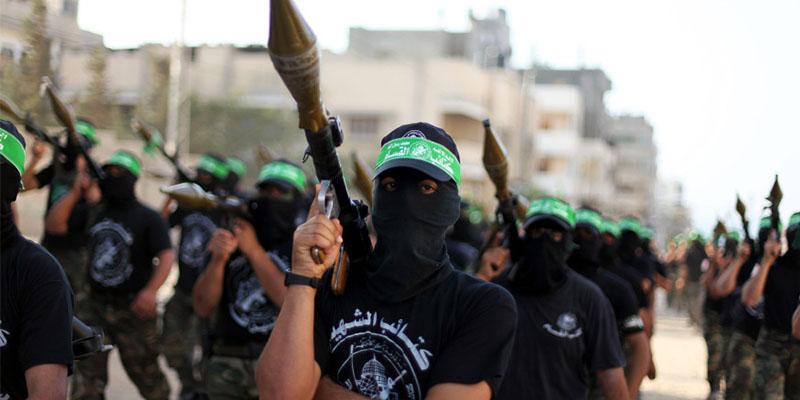 Hamas, which has ruled the Gaza Strip for the past 10 years, together with Fatah, which controls the Palestinian Authority (PA), announced two weeks ago they have signed a landmark unity deal aimed at ending their decade-long split to return primary governing of the Strip to the PA.
In a statement released late last week, White House Middle East peace envoy Jason Greenblatt welcomed the Palestinian Authority's return to the Gaza Strip as part of the renewed reconciliation efforts with Hamas, according to both The Times of Israel and The Jerusalem Post. But he said it is essential that Hamas reform.
"Any Palestinian government must unambiguously and explicitly commit to nonviolence, recognize the State of Israel, accept previous agreements and obligations between the parties – including to disarm terrorists – and commit to peaceful negotiations," Greenblatt said.
Responding for Israel, Prime Minister Benjamin Netanyahu said the Jewish state will not negotiate with a Palestinian unity government that includes Hamas unless it commits to recognizing Israel and disavowing violence. He hailed the U.S. for taking the same stand.
"I am happy that Jason Greenblatt, President Trump's envoy, made it very clear that Hamas must be disarmed, recognize Israel and uphold previous international decisions," Netanyahu said, according to The Times of Israel. "We want a real peace and, exactly because of that, we will not conduct negotiations with a terrorist organization in a diplomatic disguise."
"Wipe out Israel"
Hamas leader Yahya Sinwar dismissed U.S. and Israeli demands that the terror group recognize Israel, saying "The time Hamas discussed recognizing Israel is over. Now Hamas will discuss when to wipe out Israel," notes The Jerusalem Post.
Sinwar also dismissed any notion of disarming their military. Hamas' armed forces, comprising some 25,000 members, is said to possess tens of thousands of rockets and to control a network of tunnels, some of which breach Israel's border.
"Nobody in the world can take away our weapons," Sinwar said. "Not one minute in the day or night passes without our forces accumulating them. We are freedom fighters and revolutionaries for the sake of our people's freedom."
Further denouncing Greenblatt's statement, senior Hamas official Bassem Naim said, "This is blatant interference in Palestinian affairs. It is the right of our people to choose its government according to their supreme strategic interests."
True intentions
It took only two weeks for the leaders of Hamas to remind the world of their true intentions for this so-called unity deal. After 10 years of dreadful mismanagement in the Gaza Strip that has brought only suffering and misery to the Palestinian people, the radical terror group's agenda is once again clarified for all: Let the Palestinian Authority rule Gaza, while Hamas concentrates on the destruction of Israel.
I appreciate the efforts of the Trump administration's Middle East peace envoy, Jason Greenblatt, to stand on behalf of Israel's security and sovereignty. And while I don't know how this Palestinian "reconciliation" effort will play out, I do know that we must keep a careful watch on Hamas. Nothing has changed in their attitude of hatred and commitment to ends-justify-the-means violence.
Yeshua (Jesus) was talking about false prophets in Matthew 7:15-19, but He clearly had important guidance for us when He said: "You will know them by their fruit."
Yes, indeed we will.
Let's pray about these continuing developments. Caring about Israel and her people means being aware of events that affect her. That's why we at Jewish Voice are committed to bringing you these Middle East updates. As you follow news affecting Israel, we know you take these matters to the Lord in prayer. Thank you for your faithfulness in doing that.
We also appreciate your prayers for this ministry. They make a difference, and your financial partnership helps take the truth of Messiah Yeshua to Jewish people throughout the world. We are so grateful for you.
As an expression of our appreciation for your gift of $30 or more today, we'll send you an exciting book by Jonathan Cahn called The Paradigm. Rabbi Cahn is known for his insightful, in-depth studies of prophecy, and The Paradigm is no exception. In it, he reveals an ancient, biblical blueprint precisely foretelling the events of our day. You won't want to miss it.
Thank you again for choosing to join us in this important work to which God has called us. You are truly making a difference.