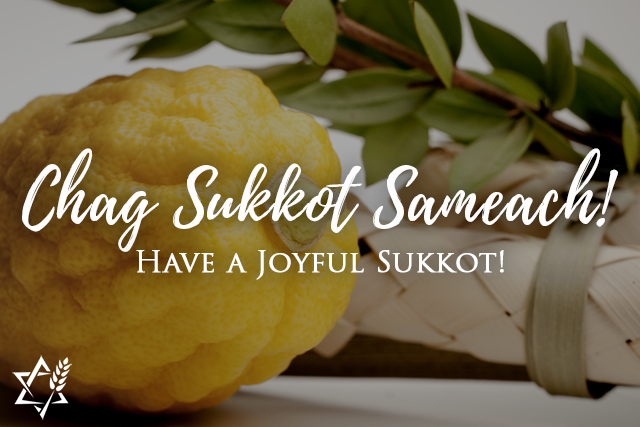 Rejoice!
Chag Sameach!
At Sukkot we celebrate
God's provision for the Israelites in the wilderness,
His faithfulness to keep His promises,
and the power of His presence.
May He fill your holiday
with rejoicing in
His steadfast love for you,
His care to meet your needs and
His presence with you always.
Want to know more about Sukkot?
Learn the origins and why God calls us to rejoice.