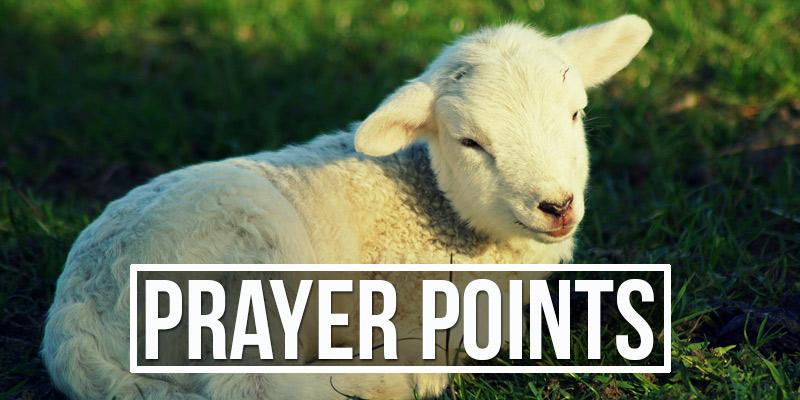 Pray with us – because He is worthy!
Leading up to Pesach (Passover), during the week of April 15–19, the staff of Jewish Voice will have a special week of focusing on the Lord through worship, prayer, and fasting. We will have corporate times of intercession for the places we go, the people we minister to, our fellow team members, and for you, our dear partners. 

Our theme for the week is "He is Worthy." And He is! He is worthy of our worship and attention, and of all our efforts to bring others into a saving knowledge of Yeshua (Jesus), Savior and Messiah. 

Each day of the prayer and fasting week will center on a different theme. We are asking God to meet with us and bring clear focus and increased capacity to fulfill the purposes to which He has called us: proclaiming the Gospel to the Jew first, growing the Messianic Jewish community, and engaging the Church concerning Israel and the Jewish people. 

We would love to know you are alongside us in this focus. During the week of April 15‒19, will you take time each day for worship and prayer? Will you seek the Lord, focus on Him, press into Him, and pray for us as we do the same? Because He is worthy, let's: 

PRESS ON TO KNOW THE LORD  
MONDAY: Hosea 6:3 
"So let us know, let us strive to know Adonai. Like dawn His going forth is certain. He will come to us like the rain, like the latter rain watering the earth."  

FOCUS ON THINGS ABOVE 
TUESDAY: Colossians 3:1-4  
"Therefore, if you have been raised up with Messiah, keep seeking the things above—where Messiah is, sitting at the right hand of God. Focus your mind on things above, not on things on the earth. For you have died, and your life is hidden with Messiah in God. When Messiah, who is your life, is revealed, then you also will be revealed with Him, in glory!"  

PRESS ON TOWARD THE GOAL 
WEDNESDAY: Philippians 3:12-14  
"Not that I have already obtained this or been perfected, but I press on if only I might take hold of that for which Messiah Yeshua took hold of me. Brothers and sisters, I do not consider myself as having taken hold of this. But this one thing I do: forgetting what is behind and straining toward what is ahead, I press on toward the goal for the reward of the upward calling of God in Messiah Yeshua." 

PAY CLOSE ATTENTION 
THURSDAY: Ephesians 5:15-17  
"So pay close attention to how you walk—not as unwise people but as wise. Make the most of your time because the days are evil. For this reason do not be foolish, but understand what the Lord's will is."  

FOCUS ON YESHUA   
FRIDAY: Hebrews 12:1-3  
"Therefore, since we have such a great cloud of witnesses surrounding us, let us also get rid of every weight and entangling sin. Let us run with endurance the race set before us, focusing on Yeshua, the initiator and perfecter of faith. For the joy set before Him, He endured the cross, disregarding its shame; and He has taken His seat at the right hand of the throne of God. Consider Him who has endured such hostility by sinners against Himself, so that you may not grow weary in your souls and lose heart."  

We pray: 
LORD, we set aside time to do the "one thing" of sitting at Your feet. Please use this week to mold us into the image of Your Son. Give us greater revelation of Your eternal purposes. Strengthen us to cast aside every hindrance and run the race before us. May we make the most of the time, opportunities and resources You have given us in these evil days. We focus on Yeshua, seated at Your right hand, and give You all the glory. We give our lives to You and to helping others know You, because You are worthy! In Yeshua's name, amen.