Israel's unprecedented second election in 5 months means we must pray like never before for Israel and her people!
On Tuesday, Israelis returned to the polls for an unprecedented second round of elections.
Just 5 months ago, Prime Minister Benjamin Netanyahu appeared to survive a vicious election season, being re-elected for a historic fifth term.
But despite the victory, Prime Minister Netanyahu was unable to gather together a majority to establish his governing coalition.
As the results of this second election slowly come in, it looks like Prime Minister Netanyahu's allied parties did not win enough seats to form a right-wing government.
He has already made overtures to the rival, centrist Blue and White party about forming a broader unity coalition, but so far no agreement has been reached. Even if a coalition does form, it is unclear right now who will lead it.
What does that mean?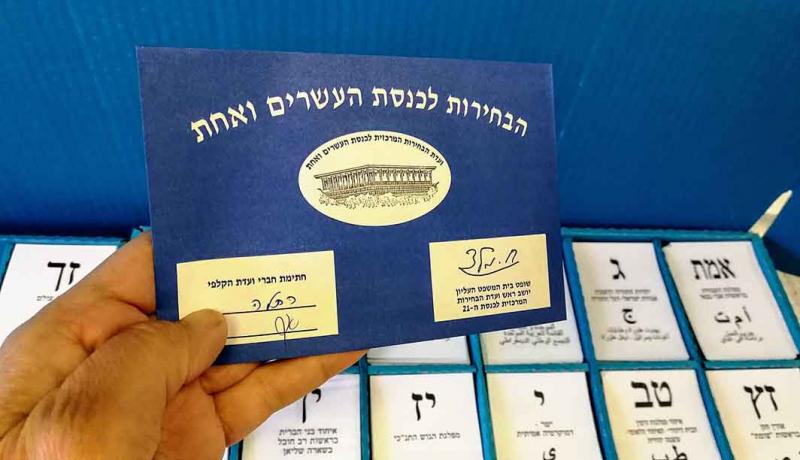 It means we need to be in prayer …
Right now, the political landscape in Israel is complicated. The uncertainty, especially in light of the recent threats along the Gaza border, is significant.
But we know our God isn't surprised.
Rather, He's already in control of all outcomes. He knows of the threats against His people. He knows of the promises He's made – and of the leaders He's chosen to accomplish His will in Israel, and ultimately around the world.
The Scriptures should be our primary comfort, the foundation of our hope.
As I think about the elections in Israel … and the potential for Israeli leaders who are willing to go against God's intention and promise to His people and their land, I'm reminded that His knowledge and wisdom are beyond anything we can humanly comprehend:
"For as the heavens are higher than the earth, so are My ways higher than your ways and My thoughts than your thoughts" (Isaiah 55:9).
Join us as we pray for Israel during this time of political uncertainty for God to:
Provide peace and protection to Israel and her people during this time of uncertainty
Give strength, wisdom and clarity to Israeli leaders throughout the entire re-election cycle
Raise up the leader and government coalition He desires to bring His will to fruition in Israel and around the world
Move in the hearts and minds of the Jewish people to help them see to the truthfulness of Jesus' Messiahship
In addition to prayer, will you also give a generous gift?
Prayer is primary. Please commit yourself to supporting Israel and the Jewish people through prayer.  Because we need God to move in hearts now …
As Believers in Jesus, we have an obligation to stand with and support the Jewish people – in Israel and around the world.