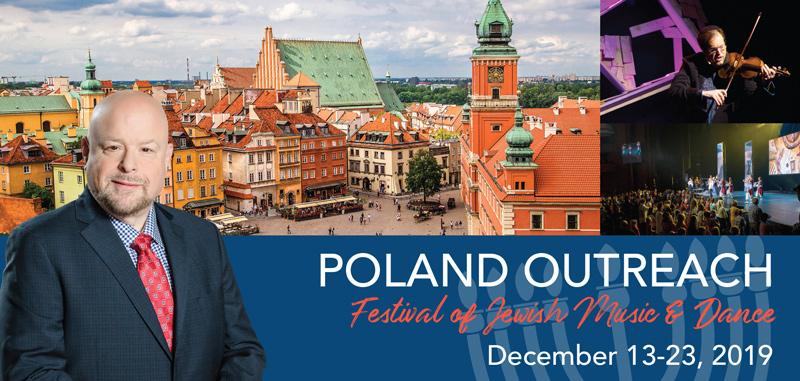 Join us in Poland for Chanukah.
Poland has a rich and vibrant Jewish history! God has miraculously opened the door for Jewish Voice to host our Hear O' Israel! Festival of Jewish Music & Dance in the heart of Poland.
You Can Be a Part of This Special Event!
You can be a part of this very special event in Poland. Sign Up today to join us as we all experience what God has in store for the Jewish People in Poland this holiday season.
Join Us! As an Outreach Partner, you'll:
Engage in creative and exciting ministry opportunities
Be a part of the revival of Jewish culture in Poland
Help re-engage those in the Christian church with their Jewish heritage and help them understand they can experience and express both sides of their identity
Support our team in putting on a top-notch musical event
Participate in crucial, behind-the-scenes prayer ministry, interceding for the region, its people and our outreach event
In addition to the festival outreach event:
Enjoy this festive time of year with Jonathan Bernis and the Jewish Voice team
Experience traditional European Christmas markets
Explore cities full of Jewish history
Visit Treblinka, the second largest Nazi extermination camp. 
Return home in time to spend Christmas with your family or celebrate the holidays abroad after the Festival
Are you ready to see God's plan come to life in Poland this Chanukah? Come experience in-person with us. Register Today!