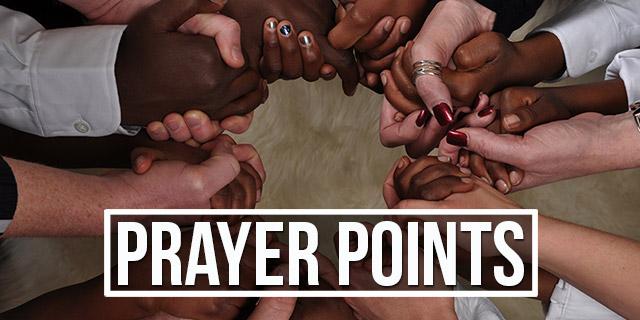 Scripture gives us insight into the importance of planning ahead, from the ant in Proverbs 6:6‒8, to the wise virgins in Matthew 25:1‒13 and the builder in Luke 14:28. We see in Scripture that Moses, Nehemiah and Paul were all rewarded for exhibiting strategic leadership and planning.
At Jewish Voice Ministries, we have a strong sense of the Lord's calling and, because of that, we desire to be the very best stewards of time, finances and opportunities. We continually seek the Lord regarding His will. We do this both broadly and specifically, looking forward year by year to the next annual cycle of initiatives and ministry opportunities.
Our strategic planning process doesn't start at the conference table or in the boardroom. It begins during our twice-yearly week of prayer and fasting.
As Jonathan Bernis and other Jewish Voice leaders listen to the Lord, God reveals His calling for our next season. Then, in the months that follow, we continue to pray, listen, discuss and discern. As our leaders receive clarity, they take care to document and strategize what they hear so it can be implemented, just as God instructed Habakkuk (Habakkuk 2:2).
Will you join us, through prayer, in this important planning process?
Please pray for:
Our eyes to be first and foremost on our great God with hearts purposefully desiring His will above all else

The Lord to speak clearly at every stage of the planning process and give confirmation or adjustment along the way

Acute discernment in God's timing regarding the plans He reveals: which things are for immediate implementation, what is intended for the future, and what direction we are to hold loosely until we hear from Him with greater clarity
Unity in all aspects of decision-making and implementation
The presence of the Lord to be in each meeting and conversation
God to use the process itself to strengthen our ministry team spiritually and relationally in the areas of corporate discernment and collaboration
For us to be faithful to listen, plan and steward well all that God desires to do through us
We pray: Lord, may Your favor rest upon us as we continually seek You. Apart from You, we can do nothing; but we can do all things through Yeshua the Messiah. Help us to be fully reliant upon You for the "who, what, when, where and why" of all we do. In unity, may we pray, plan and work diligently for Your glory and the blessing of others. In Yeshua's name, Amen.