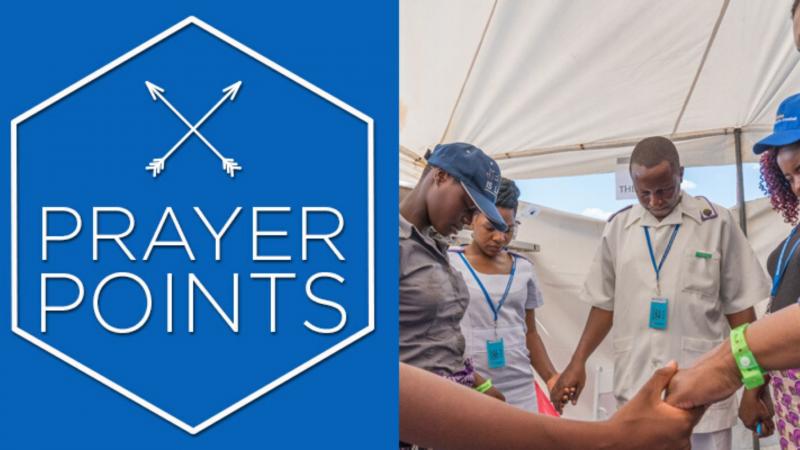 You may not be surprised to hear that we will not be going to Zimbabwe in July. We were continuing to pray and prepare, but due to COVID-19 and Zimbabwe's phased approach to "re-opening" their country, we will not be able to hold a Medical Outreach there this month. However, we have not completely cancelled this trip, but instead are trusting the Lord to enable it later this year.
As you can imagine, this is a time for incredible grace and flexibility, especially pertaining to international travel and events. We are also very aware of our deep need for wisdom and discernment from the Lord regarding the Outreach models we use. We want to focus our energy and resources in the most productive ways, doing our best as we trust God to do the rest!
Please seek the Lord on behalf of those He wants to reach through this ministry. Your prayers are so important and so appreciated. Please pray for:
The ability to minister safely and effectively in Zimbabwe and Ethiopia during our three remaining scheduled Outreaches for 2020
The Lord's wisdom on new and timely models and strategies to take the never-changing Good News of Yeshua to the Jewish people and their neighbors
Discernment and favor regarding where we are to go, including possibly revisiting past Outreach locations, going to new places in the countries where we currently minister, and pursuing open doors in nations where we have never gone before
Humble, submitted hearts as we seek the Lord for His will along with and clarity and confirmation by His Spirit as to what He is saying
Faith to arise as we hear from Him and favor and resources as we mobilize to obey and do His will
God to speak through His Word and by His Spirit to us, and also our partners, as we seek Him together in unity and with expectancy
Let's pray:
Lord, we know Your will – it's to see all Israel saved and that none should perish! We ask that You also reveal to us the specific timing, plans and locations You are calling us to as we partner with You in the fulfillment of Your will. Continue to call us to GO and show us just what that looks like in these unusual times. We believe Your message is LIFE, and we want to take it wherever You lead. Show us the way, and we will follow. In Yeshua's name, Amen.