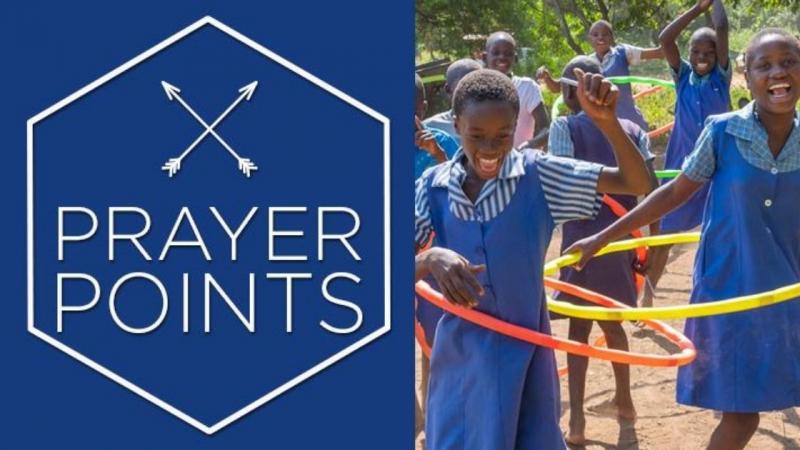 Did you know that ministering to children is often a vital key to reaching families and communities? When someone takes the time to bring Good News, fun activities and enriching experiences to children, it has the potential to bless the entire home of parents, grandparents and siblings. And as families are blessed, whole communities gain hope, encouragement, and stability, especially as the Good News of Yeshua (Jesus) becomes more accessible to everyone.
Jesus said, "Let the little children come to Me." He places tremendous value on children coming to Him, and so do we. In 2020, as COVID-19 has impacted lives, plans, and nations, we are committed to continually to seeking the Lord for ways to change children's lives – and their families and communities.
Through the Zehra Kids Program, Shabbat School and other initiatives, Jewish Voice Ministries is reaching out to children. And we are praying to see children's ministry grow as we listen to the Lord and prepare to move into 2021. Will you pray with us for the Lord's help in ministering to children and reaching generations?
Please pray for:
The key people involved with our children's ministry: the program manager at JVMI headquarters, the gentleman coordinating these efforts with us in Zimbabwe, and the woman partnering with us in Ethiopia
The Lord to continue to anoint and appoint new indigenous leaders and workers in both countries with the vision for growing children's ministry
Favor in building relationships with our children's ministry partners. In particular, in overcoming language barriers and during this season when we cannot visit and meet in person
Creativity and ingenuity in doing new things, or doing  familiar things in different ways, as we both persevere and adapt in this new season
Ideas for engaging children that are simple, easily learned and set up, and can be led by a few people helped by several volunteers
The successful launch of new Shabbat School resources we're developing
The Lord's supernatural help with the many logistical challenges and lack of resources involved in ministering effectively to these dear Zimbabwean and Ethiopian children
Let's pray:
Lord, last but certainly not least, we bring before You the children themselves. Many of them are growing up in poverty; all of them are growing up in nations going through extremely unsettled times and crises. Jesus – You who called the children to Yourself – please help us reach these dear ones in Your name and on Your behalf. May they come to know You and Your Good News for themselves. And may Your kingdom extend throughout their families, communities and nations. In Yeshua's name, AMEN.