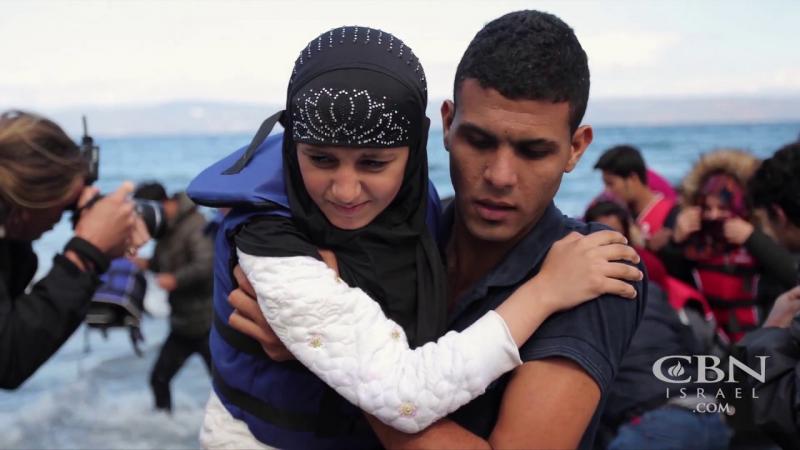 In celebration of Israel's 70th anniversary, CBN Documentaries presents To Life: How Israeli Volunteers Are Changing the World.
To Life is an inspiring look at five Israeli organizations dedicated to helping people across the globe. In keeping with the Jewish tradition of tikkun olam ("repairing the world"), Israel has quietly been at the forefront of humanitarian and disaster relief work since the 1950s, when their nation was only a few years old.
Since then, the Jewish state has provided humanitarian aid to millions of people in 140 countries around the world. To Life is the newest Israel-related production by CBN. Featuring stunning cinematography and moving interviews, it follows Israeli volunteers in Uganda, Nepal, Greece, Kurdistan and the Palestinian territories to show how and why they reach out so effectively to help other nations and refugees – when they have so many security challenges of their own.
Judy VanDellen, Partner Relations Manager at Jewish Voice Ministries International, viewed a prescreening of the production with a group of coworkers recently.
"The documentary was compelling," she said. "It was especially stirring to witness the selfless compassion of these Israelis. The realization hit me: The very people hated by the world were the first people – and sometimes the only ones – who helped. They tirelessly, and without prejudice, provided for the medical and emotional needs of so many.

"It was a life-altering film, and I would encourage everyone to experience it," she added.
FEATURED ORGANIZATIONS
* Save a Child's Heart - Providing lifesaving heart surgery to children
* Innovation: Africa - Improving lives with solar and water technology
* IsraAID - Bringing disaster relief to Nepal earthquake victims and elsewhere as needed
* Israel Defense Forces - Yes! Israel's military includes a humanitarian relief component
* Springs of Hope - Helping refugees in some of the most desperate situations around the world.
The entire five-part, short-film series is now available at ToLifeTheMovie.com