God is opening doors. So much so, that "Open Doors" has become this year's Global Outreach theme at Jewish Voice. One of the doors opening to us is in Ambo Meda, Ethiopia. We first learned of this area during last year's Medical Outreach to Enfranz, Ethiopia, when several hundred people from Ambo Meda were bussed in to receive care at that Clinic. Our Global Outreach Director and others noted that the need for medical care among the people of Ambo Meda is even greater than that of neighboring areas. 
That's why we were determined to bring a Medical Outreach to this region. There may be as many as 10,000 Beta Israel Jewish people within reach of the Clinic we are conducting there in two weeks. We are praying to meet not only the physical needs of these dear people but also their spiritual needs.
Walking through this new door is exciting, and we know that we need prayer – prayer for effective ministry and the elimination of opposition. Please join us in praying for the Ambo Meda, Ethiopia, Medical Outreach. Sign up for a prayer slot to be part of the daily prayer covering, and pray along with us using the day-by-day requests below.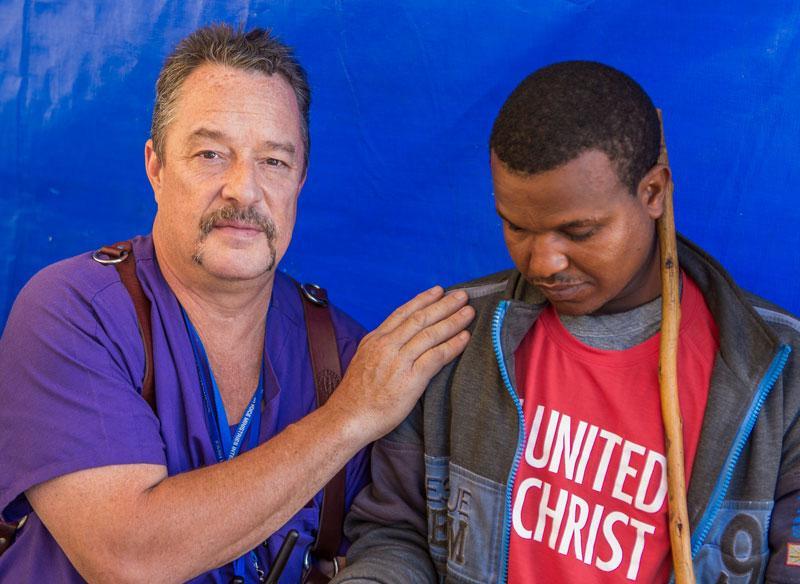 Please pray for:
Wednesday, February 20–27 • 2 Corinthians 6:13
Our new field operations manager to settle into his role with ease and be fully prepared by the Lord to effectively meet every opportunity we encounter
Others who are also in new roles on our team to be anointed and fulfill each portion of their assignment with grace and excellence
Successful planning, set-up and facilitation of all preparations, including the camping area and Medical Clinic
Abundant favor with local authorities, community members and leaders ‒ favor that will grow during our stay and beyond
Thursday, February 28 • Colossians 4:2
Our Outreach Partners as they prepare to leave family and jobs to serve. Pray also that God will protect all they leave behind
Health for each participant and spiritual preparation to meet – with faith and anointing – whatever this Outreach brings
Safe and timely travel for all people, equipment and luggage
Friday, March 1 • Colossians 3:14
Protection as the team of Outreach Partners arrives in Ethiopia and gathers for fellowship
The Lord to stir many people to come to the Clinic for care and that He will prepare the spiritual soil of the region to receive the Good News
Kingdom friendships to be forged among our partners leading to unified working relationships throughout the week
Saturday, March 2 • Jeremiah 29:7
Easy adjustment to new time zones, food, and culture, as well as protection during the drive to the campsite
Eyes to see the people and region as the Lord does ‒ with love, compassion, and a fervent desire for His kingdom to come
Efficient Clinic set-up, including good flow and coordination between the various departments
Sunday, March 3 • Micah 6:8
Wisdom and discernment from the Lord in hiring local workers to wholeheartedly fill the many different jobs with unity and shalom
Clear communication and understanding during the various orientations designed to equip teams to function effectively and in harmony
Hearts and minds open to serve with humility, preferring others over self
Monday, March 4 • Luke 4:18‒19
The turning back of any resistance or opposition before it can even take shape
Anointed worship lifting up the Lord with one voice, pushing back the darkness and bringing a canopy of praise over the whole area
Strongholds to be broken and captives set free, for supernatural healings and the love of Yeshua (Jesus) to touch and soften the hardest hearts
The Word, presence and power of God to reign over the whole Ambo Meda area including all natural and supernatural forces
Tuesday, March 5 • 2 Corinthians 10:3‒4
Unity and stamina for the congregational leadership team with whom we will work on numerous aspects of this Outreach
Spiritual preparedness and protection, especially on Wednesday, a weekly fast day in the Orthodox Church, which seems to provoke those hostile toward Messianic and evangelical events
Incredible and sustained effectiveness all week in reaching out with the Good News of Yeshua
Wednesday, March 6 • Philippians 2:10‒11
A special hedge of protection around the worship and prayer gathering this evening, providing the right setting and time frame for our team to gather together before the Lord
God to show Himself as Lord over all ‒ every region, force, people group and belief system ‒ so that all would bow and come to know Him
Wisdom and discernment to make the most of the opportunity in this area and hear from the Lord regarding future involvement
Thursday, March 7 • Psalm 16:11
Energy for our medical team, staff and volunteers to wholeheartedly complete the Outreach work with physical health and strength
The presence of the Lord to be tangible in every area of the Clinic, softening hearts and touching lives beyond what we could do in our own efforts
Friday, March 8 • Luke 15:4‒5
Grace to see as many people as possible on this last Clinic day and supernatural healing for any still waiting in line when the Clinic closes
Safety as the Clinic closes and teardown begins at the Clinic and campsite
May the fragrance of Yeshua remain as we leave the region and travel by land and air to our hotel
Saturday, March 9 • Luke 8:39
A restful day with an overwhelming sense of the Lord's pleasure at the efforts, unity, teamwork and ministry of the week
Reflection on all God has done and preparedness to give testimony of His goodness upon returning home
Much ministry fruit – salvations, relationships and the Lord's hand to nurture and grow all that He has begun in the Ambo Meda area
Sunday, March 10 • Acts 20:24
Good flights home for each person, with luggage arriving home intact as well
Health, renewal and easy transitions back to everyday life
Ease, protection and the Lord's help in finishing well for our team members remaining in Ethiopia a few days longer to tie up loose ends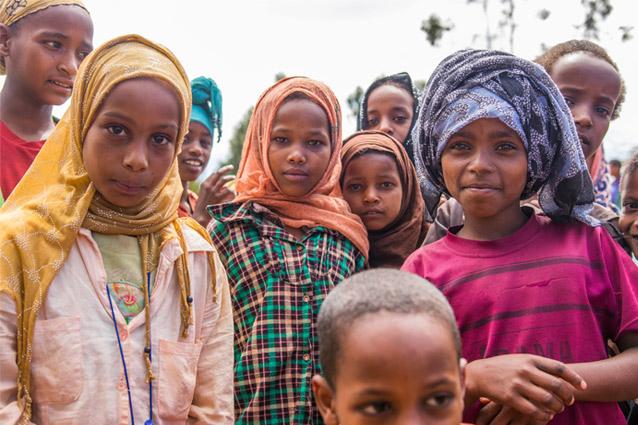 We pray:
Father, our team saw the needs of the people of this region when they were bussed to Enfranz, but You have seen them all along. We pray that You will abundantly meet their needs and that we might be used by You to care for and minister to them. May this truly be a time of effective ministry in which You show Yourself victorious over all opposition and make Your name great. In Yeshua's own mighty name, AMEN.