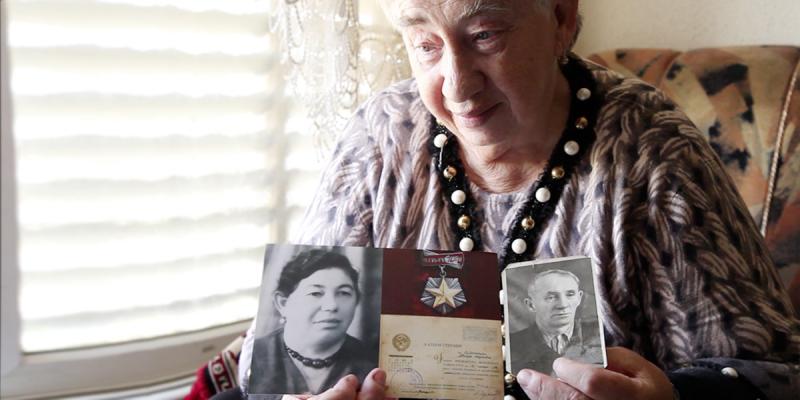 I believe, like me, you have a special place in your heart for the brave and resilient men and women who survived the Holocaust.
And with all that is going on in our world because of coronavirus, you recognize this pandemic is an even heavier weight on these precious Holocaust survivors. Because of their advanced age and pre-existing medical conditions, they are among the most vulnerable in Israel. You may not be aware of this, but Israel has been hit hard by the virus. As of May 1, the percentage of those testing positive for coronavirus was on par with the U.S.
They have been through so much in their lives. And many are suffering today. For many Holocaust survivors, the past several months have been an extraordinary time of isolation because of coronavirus. Meeting their physical needs right now will mean more than ever, because due to their age and pre-existing medical conditions, they are in the highest risk category.
You have the opportunity to bless Holocaust survivors by meeting a critical need AND giving them the chance to hear about Jesus.
In Israel, Holocaust survivors receive basic medical care through government programs – but dental care is not always included. Yet these men and women often have extensive dental issues. Age is a factor – their average age is 85. And years of malnourishment and neglect as children during World War II, possibly in Jewish ghettos or concentration camps, add to their problems.
They live with chronic pain, infection, difficulty eating and even challenges communicating all because of untreated dental issues.
 
What a blessing you can be to these Holocaust survivors by giving to help meet such a basic but critical need.
We cover dental care for holocaust survivors all throughout Israel done by local dentists.
When patients have completed their treatment, their pain is gone. They can chew and speak properly. For many, it's a life-changing experience!
Olga,* who is 83, moved to Israel from Ukraine in 1990. Through Jewish Voice, she received extensive dental treatments. Olga told us:
"I really needed dental procedures. The dentist is a doctor from God, an amazing specialist. He has golden hands. I cannot stand the pain at all. He did everything so that I did not feel pain and everything was great. I am delighted!"
And your support creates a connection with these men and women, many of whom live alone in small apartments without many visitors.
They are lonely. As part of our ministry, fellow Believers meet with the survivors and take them to their dental appointments, letting them know we care and establishing a relationship.
 
You can be a part of this! And it all starts with providing dental care.
I hope to hear from you soon. Your gift will help us respond immediately to the acute needs of Holocaust survivors in Israel. You'll also help us serve men and women who have lived through another trauma, the global coronavirus pandemic that has forced a time of extreme isolation.
When you send a gift of any amount today, which will be doubled by the Matching Grant, we'll send you a Pray for the Peace of Jerusalem Bracelet. It will be a great reminder to pray for God's people and of the life-changing ministry your partnership helps accomplish!
This is a small token of our appreciation for you and your generosity to help Holocaust survivors get much-needed dental care and have the opportunity to hear about Jesus. Thank you in advance for your support! And know that all of us at Jewish Voice are praying for you and your loved ones as we continue to walk through this challenging time together. Let us remember: "God is our refuge and strength, an ever-present help in trouble" (Psalm 46:1).