Iraqi and Palestinian protesters storm the Bahraini embassy in Baghdad to protest the Trump Administration's new peace initiative
If you need further proof that Palestinian leaders care more about the destruction of Israel than peace and prosperity, simply look at what happened late last week.
At a peace conference in Bahrain, the Trump administration revealed their proposal to invest upwards of $50 billion in Arab states and territories over the course of 10 years. This means major revitalization, including:
Border crossing updates
Power plant upgrades
Infrastructure improvements to boost tourism
Career counseling and job placement services
Rebuilding and modernizing hospitals and health clinics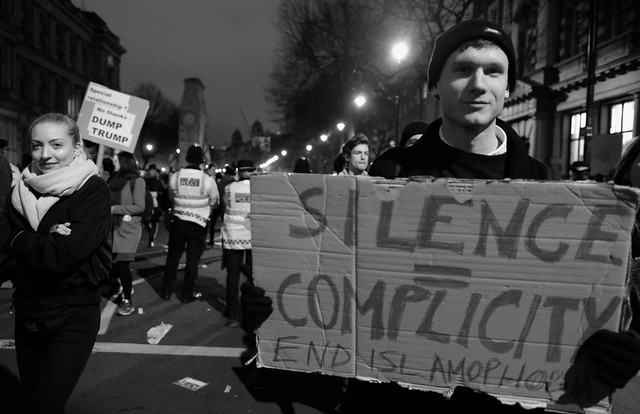 This economic stimulus has the potential to create more than a million jobs and reduce the massive unemployment rates in Gaza and the West Bank. And it does so without compromising Israel or placing her security at risk.
But instead of responding with joy, Iraqi and Palestinian protesters stormed the Bahraini embassy in Baghdad and raised a Palestinian banner in protest. Thankfully, no one was killed.
This is the kind of hostility that Israel and her people face on all sides. So many leaders throughout the region refuse to consider any potential for peace. Because any solution, economic or political, that doesn't completely remove Israel and her people will simply not be enough.
Sadly, while this violence and hostility was happening outside Israel, unrest grew inside of Israel as well. I'll provide you with more details in next week's Middle East Update, but briefly: a tragic shooting over the weekend has prompted the Ethiopian-Jewish community in Israel to hold protests around the country. So far dozens of people, both protestors and police officers, have been injured.
There is no easy solution to the situation, which makes your prayers all the more important. Only God can move people's hearts to seek peace and reconciliation instead of anger and violence.
Here's how you can truly bless the Jewish people
Prayer is always crucial. But to support Israel and to love the Jewish people means more than simply praying for them. It's also introducing them to their Messiah.
That's the heartbeat behind all our work at Jewish Voice. Whether we're providing humanitarian aid, clean water, medical or dental care – we do it all in the name of Yeshua (Jesus), sharing His love and plan for His people.
Will you join us?