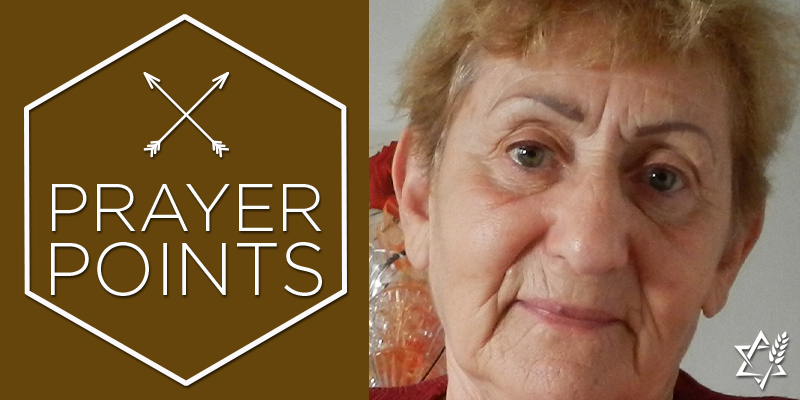 Learn how to sign up to pray and receive your prayer guide below
You are invited to join us in a strategic, three-week time of focused prayer. We know that over the past year, things have changed significantly in our nation and world. But one thing has NOT changed – the Lord's endless love for the Jewish people. It is time to favor Zion and to set our hearts and focus on the apple of God's eye – Israel and the salvation of the Jewish people.
The Lord's relentless love and pursuit of the Jewish people is our call to relentless prayer.
During this critical time in global history, the 5 Steps for Relentless Prayer initiative and prayer guide will assist you in your own prayer life as you intercede for Israel and the Jewish people, helping you:
PREPARE yourself for the ministry of intercession through relentless prayer
Engage in STRATEGIES for relentless prayer, knowing the time is short
Stand on specific PROMISES from God's Word, fueling your prayers for Israel and the Jewish people
TARGET your prayers on key points so that they will not only be relentless but effective
And PARTNER WITH JEWISH VOICE as you pray with and for us to see all Israel saved
Throughout the Prayer Guide, you will have opportunities to create your own prayers based on the above steps, as well as engage in the Scripture points and prayers we've provided for you.
Here is how you can participate and receive the Prayer Guide: 
Sign up now for a time to pray from home during this 3-week prayer initiative, from January 27 through February 17, 2021. You can even sign up for multiple prayer times during those three weeks  
When you sign up for a prayer slot, you will receive the prayer guide mentioned above – 5 Steps for Relentless Prayer – with key targets, Scriptures and strategies to ignite your focused and consistent prayers 
Pray through the 5 Steps for Relentless Prayer not only during the time slot you have committed to but throughout this year. We are praying relentlessly and watching eagerly to see what the Lord will do through us in reaching His people!  
"Then Jesus told his disciples … they should always pray and not give up."
—Luke 18:1
"…The prayer of a righteous person is powerful and effective."
—James 5:16
We are excited to partner with you through this initiative and look forward to what the Lord will do in us and through us as we pray together.
Lord, please draw MANY people to join together at this critical time to pray for Israel and the Jewish people. May the three-week prayer calendar be filled with Jewish Voice partners standing in the gap to pray from home. And may the 5 Steps for Relentless Prayer guide do just that – lead us all into fervent, consistent, ongoing prayer. We know, as we pray, that You will hear, and You will answer. Blessed be Your name! It is to You we pray, and in You, we put our trust. In Jesus' name, AMEN.