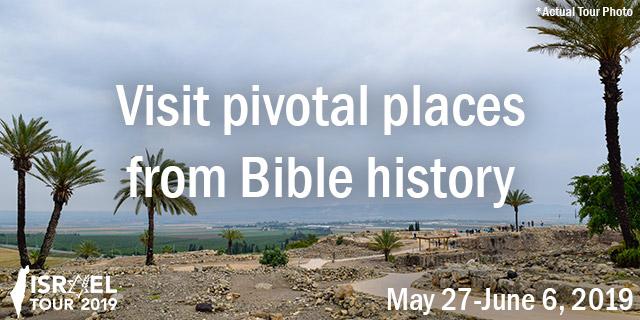 It was one of the most pivotal conversations Yeshua had with His disciples. 

He began by inquiring who people believed Him to be. Then, He asked them directly, "Who do you say that I am?"

"You are the Messiah," Peter declared, "the Son of the living God!" From that moment on, things changed.

While Yeshua told the disciples not to tell anyone else that He was the Messiah, He began sharing plainly with these chosen few that He must suffer, die and be raised on the third day (Matthew 16:21). 

Such words were too difficult for Peter. "This must never happen to You!" he cried. 

"Get behind Me, Satan!" Yeshua said. "You are a stumbling block to Me, for you are not setting your mind on the things of God, but the things of men."

After this, Yeshua explained that whoever wants to follow Him must deny himself. The one who seeks to save his life will lose it, but whoever loses his life for Messiah's sake, will find it.

"For what will it profit a man if he gains the whole world but forfeits his soul?" Yeshua asked.

This powerful exchange – filled with so many vital Scriptures – occurred at Caesarea Philippi (Matthew 16:13‒24).

The ancient ruins of Caesarea Philippi lie in Israel's Banias Nature Reserve. Banias is also home to Israel's tallest waterfall emerging from Mount Hermon and flowing as the Banias River into the Jordan.
Banias/Caesarea Philippi is just one of the many biblical sites you'll visit on the
Jewish Voice Ministries Celebrate Israel 2019 Tour May 27‒June 6, 2019 
"Now that I've been to Israel, I am a firm believer that anyone who trusts in Yeshua will be transformed by just one day in the Holy Land!"