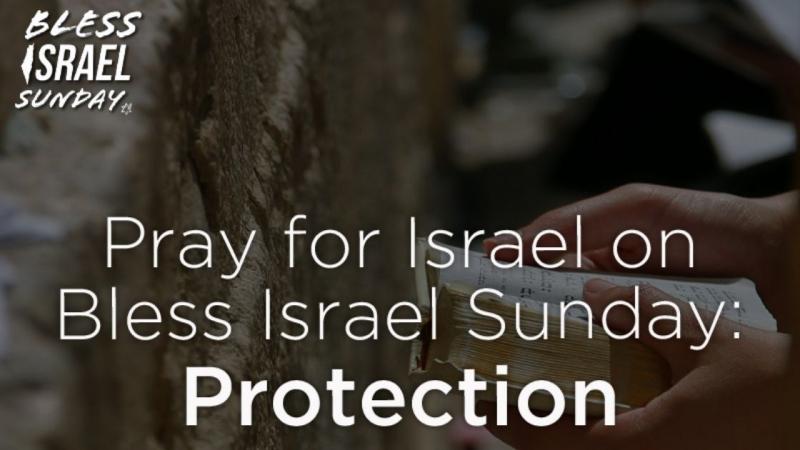 Bless Israel Sunday is an opportunity to learn more about the "apple of God's eye," Israel and the Jewish people (Zechariah 2:12). 
In this "Pray for Israel" blog series, you'll find a prayer for Israel along with information and a starting-off point from which to add your own prayers. 
Protection 
Unfortunately, terrorism is a part of life today. And Israel faces more than her share because of the hostility that neighboring Arab nations and Palestinians living in the Land hold toward her. Terrorist organizations encourage and often incite violence against Israelis, paying stipends to the families of "martyred" terrorists who kill Israelis. Anti-Semitism throughout the world targets Jewish people with crimes and violence.  
As we pray for protection, we can also pray for the police forces and intelligence agents serving to protect Jewish citizens and investigate crimes and capture perpetrators. 
Israel Defense Forces protect the country from outside threats of Middle East enemy nations and terrorist groups who believe Israel has no right to exist. These foes actively work to bring about Israel's demise. In neighboring Lebanon, Hezbollah is ramping up for a promised attack, and Hamas and Islamic Jihad in Gaza and the West Bank form a Palestinian enemy who leaps into action without warning to shed innocent blood on Israeli streets or rain down rockets on border communities. The Palestinian Charter calls for the elimination of Israel entirely, claims violence is the only means and says education, even of children, to this end is a must.  
Pray for Israel and the Jewish people 
Lord, You are Israel's ultimate defender. Please protect Israel from terrorists. Deliver perpetrators to the law enforcement, and foil any violent plans of those who hate Israel. Bring an end to the terrorist organization program that pays monthly stipends to families of those who commit terrorist acts against Israelis.  
Please guard Israel's police and intelligence forces and grant them insight and information they need to catch perpetrators. Protect the members of Israel's armed forces as they defend the people and Land of Israel. Heighten each of their perceptiveness to detect advancing threats against Israel and her people. Please provide them with timely, accurate intelligence to prevent all enemy plans against them. Give them the wisdom to respond appropriately to threats and attacks.  
Father, we ask Your protection on the people of Israel's border communities. Please lead any enemy rockets away from Israeli homes, buildings and public gatherings.  
Give Israel's political and security leaders wisdom and discernment in all their dealings with Lebanon, Hezbollah, Gaza, the Palestinian Authority, Hamas, and all nations and groups hostile to her. Give Israel and her people wisdom, and don't allow them to do anything that would perpetuate the hatred aimed at them. 
Lord, all of this danger presents the opportunity for us to pray that You would use the distress and intensity and sometimes trauma to draw people – citizens, law enforcement, intelligence officers, military personnel and leaders – to seek You. And we know that ultimate peace will only come with Yeshua's return. Still, we ask You to intervene by touching the hearts of Israel's enemies, from leaders to children, causing them to become weary of the violence and hatred toward Your people. Change their hearts and bring them to salvation in Yeshua as well, for only through You will their lives be transformed and the violence cease. 
In Jesus' name, we pray for Israel and Jewish people throughout the world. Amen. 
Learn more about Bless Israel Sunday: What is Bless Israel Sunday?