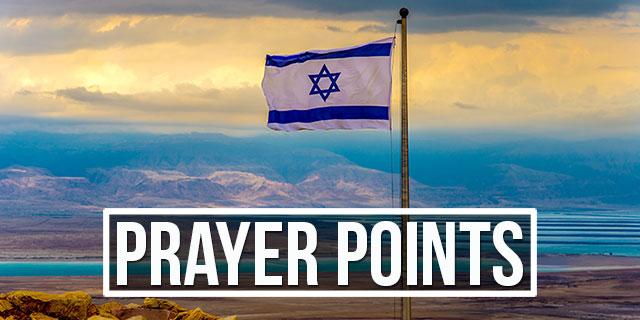 Just a few days after Israel's 70th anniversary, at the conclusion of the 2018 Jewish Voice Israel Tour, Jonathan Bernis hosted a dinner in Israel. It was an informal gathering with Jewish Voice ministry partners. These ministries are ones that we partner with to see the goodness of our Messiah Yeshua (Jesus) expressed in the Land of Israel.
An important part of Jonathan's purpose for the evening was to thank these leaders for their amazing and diligent efforts in the Land.
We work with more than 60 of these hard-working and diverse groups meeting a wide variety of needs in Israel. 
 Some are congregations holding weekly services in an unconventional setting – teaching people to live according to God's Word in the very Land where much of what is written took place! 
Many reach out to the impoverished, to drug addicts, the homeless – and others who deeply need the love of the Lord – and provide them with food, clothing and rehabilitation opportunities. 
Some focus on teaching, discipleship and equipping leaders, while others help expectant mothers to choose life, or elderly Holocaust survivors to receive the eye and dental care they cannot afford.
All of the ministries we partner with embody the Good News and work to advance the Kingdom in the Land of Israel.
Your support of Jewish Voice reaches into Israel with both practical and spiritual care through these JVMI ministry partner organizations. Join us in praying for this work in Israel.
Please pray for:
Strength, stamina, health and insight for leaders in the Land who face tremendous pressure simply by living and ministering in such a spiritually charged environment
Financial provision for their facilities, staff members, and resources for the work to be done
Team members and volunteers who will come alongside these leaders to carry out the vision the Lord has given
Networking and unity among Believers in the Land and the congregations Jewish Voice supports there.
We pray: Father, when we see what You are doing in the Land through these ministry partners and the many Believers they represent, we are encouraged. In the day-to-day sacrifices of service, would You encourage and strengthen each one. Thank You that You are the shield about them, the lifter of their heads and their provider. Thank You for this multi-faceted Kingdom impact in Israel. Together may we see eternal fruit spring up as we continue to trust You for the day when all Israel will be saved! In Yeshua's name, AMEN.
Help us support these ministry partners as they advance the Kingdom in the Land of Israel!