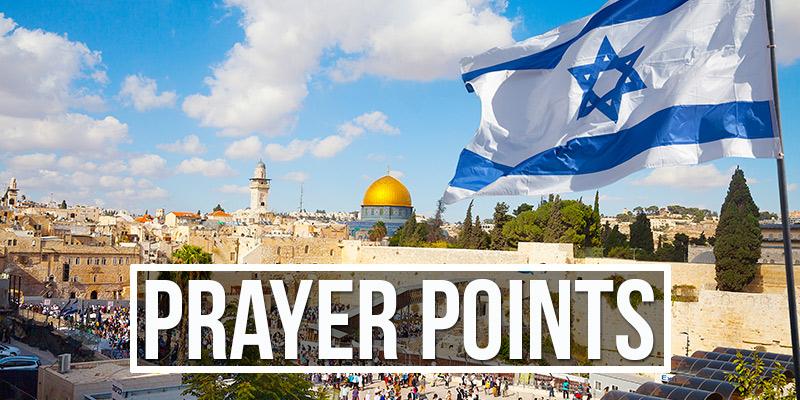 Jewish Voice Ministries International (JVMI) is passionate about seeing Jewish people around the world touched by the love and Good News of Yeshua (Jesus). And of course, this includes those living in the Land of Israel. We know that we can multiply our own work in Israel by coming alongside trusted Messianic ministries there. In fact, JVMI supports more than 70 carefully vetted Messianic organizations and congregations that reach out with truth and compassion to Jewish people and their neighbors in the Land. 
Ministering in Israel involves many challenges, and there is a huge need for prayer support. Here are some of the ways you can pray for us, our partner ministries and those serving in Israel. Please pray for:
Wisdom and discernment for Jewish Voice committee members as we consider the work and needs of the many ministries we support
 
Spiritual protection for ministry leaders, who serve in a climate of spiritual resistance and, at times, even encounter administrative prejudice and religious opposition
 
Encouragement for those who work to make a difference in areas and among communities bearing burdens brought on by sin
 
Healthy relationships among ministry leaders – in their marriages, families and within their ministries as well as unity with those who join them for the sake of the Good News
 
Physical health to continue the excellent work they are doing in Israel
 
Helpers to come alongside leaders and share the ministry load of serving so many
 
Resources and favor in all areas, including such things as obtaining land, remodeling or building structures to house and facilitate the work
 
Effectiveness in seeing people not only come to Yeshua but also be disciplined, brought into healthy congregations and become lights to their own people and neighbors
 
JVMI partner ministries in Israel cover a wide range of visions and expressions, all to glorify God and point the way to Yeshua. Whether they are meeting the needs of the poor and marginalized, helping mothers keep their babies, supplying gifts of encouragement to Messianic soldiers in the Israel Defense Forces, ministering to the many needs of Holocaust survivors, or providing Believers with sound teaching and discipleship materials, these ministries share the Good News across the Land of Israel through love, word, and deed. And they need undergirding and prayer support. Thank you for your prayers; they have a far-reaching impact.