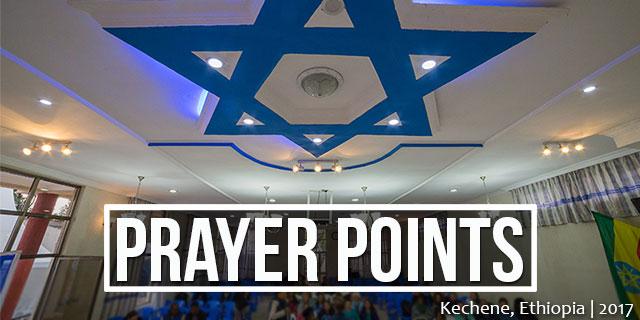 Thank you for the many times you have prayed for our Medical Outreaches. We have seen so much fruit as a result.
One of the things we are most excited about is when Outreaches yield congregations. This can happen within a matter of weeks following an Outreach. Other times, however, a congregation forms after prayerful investment over a longer time. In other instances, our role is to strengthen an existing congregation, which then initiates and completes the planting of a new congregation.
In each region where the Lord calls us, we seek to identify and develop leaders so that when congregations are planted, indigenous Believers fill the key roles. During this Kingdom process, we provide prayer, spiritual covering, strategic thinking and financial resources. The ultimate goal is to build a national movement of Jewish Believers in Ethiopia and Zimbabwe.
Join us by continuing to invest prayer in seeing God's Kingdom come and His will done in the earth – one soul, one leader, one congregation at a time.
Please pray for …
Effective strategies for the local congregational leaders, especially regarding:
Congregational procedures, organization and oversight
Reaching out to grow their own congregations and see others planted
Growing over time in their ability to take full financial responsibility for the congregations God has placed in their care
Strategic discipleship opportunities centered on micro-economic development (which can help accomplish the previous prayer point)
The salvation and shepherding of the next generation for growth in Yeshua (Jesus) as young Messianic Believers. Please pray for the following specific avenues through which this can be accomplished:
Early childhood development centers that bless children and their families as well as enrich and bring stability to the whole community
After-school programs for children
Shabbat school for children and youth available and thriving in every congregation as part of their ongoing weekly services
We pray: Father, Thank You for the many who have come to Yeshua in Zimbabwe and Ethiopia who are now enjoying fellowship with other Messianic Believers in the resulting congregations. Enable us to continue partnering with You to see godly leaders raised up, congregations flourish, and the next generation come to know their Messiah and grow in Him. In Yeshua's name, AMEN.