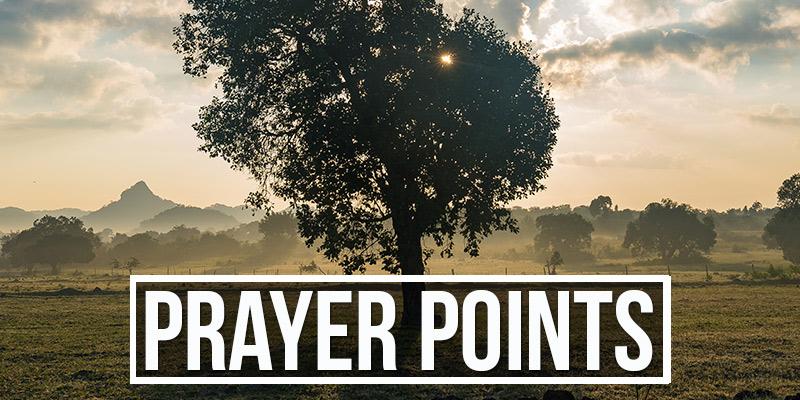 Just a few days after this email arrives in your inbox, a very exciting trip will take place. From July 28 through August 9, Jonathan Bernis and two members of our Congregation and Leadership Development team will be traveling in Ethiopia and Zimbabwe. Together they will meet with local congregational leaders for times of teaching, equipping and laying on of hands for the work of ministry.
Over the years, JVMI's ministry expression has grown by leaps and bounds. Along with sharing the Gospel, we also train Messianic leaders and work to see congregations established and whole communities impacted. Your financial partnership and prayers make this possible. Through your support you are undergirding this work with indigenous leaders to spread the Good News and build up the Body of Messiah.
We are eager to make this annual trip and to encourage your prayers for it. Here are some key requests for our upcoming leadership development tour to help leaders grow in their roles and calling. Please pray for:
Health, protection, anointing and energy for Rabbi Bernis and the two Jewish Voice leaders traveling with him
Powerful teaching and preaching times presented by our JVMI team and received by leaders in both Ethiopia and Zimbabwe
The ministry flow with imparting truth, sharing prophetic words that call forth gifts and destinies, and the healing ministry of the Holy Spirit, as well as authority which sets things in order ready to be activated
Each indigenous leader to receive encouragement during the sessions and practical principles they can implement among their home congregations and teams
Supernatural protection from any detours, delays or distractions that would hinder the work of the Lord on this trip
The timely arrival of a shipment of audio Bibles in each country and easy distribution, as these will have a great impact in each individual and area that receives them
The critical focus of this trip is the equipping of leaders. In addition to training sessions, there will also be strategic meetings for fellowship and aligning ministry vision. Your prayers go before Rabbi Bernis and his team to help raise up the leaders and create momentum for the Messianic movement of people who love and serve Yeshua (Jesus) in each country.
Let's pray:
Father, each of these nations has been suffering fresh waves of hardship, whether with economic issues, violence or other forms of uncertainty. We want to serve the leaders there who are building up Your body and reaching out to the lost. They and their congregations of disciples and sharers of the Good News live among their neighbors day by day, seeking not only to rely on You for themselves but to draw others to You. We know that You are well able to use this trip in significant and tangible ways to further Your kingdom in Ethiopia and Zimbabwe. We seek You first for Your kingdom knowing You will give us everything we need to do Your will. In Yeshua's name, AMEN.