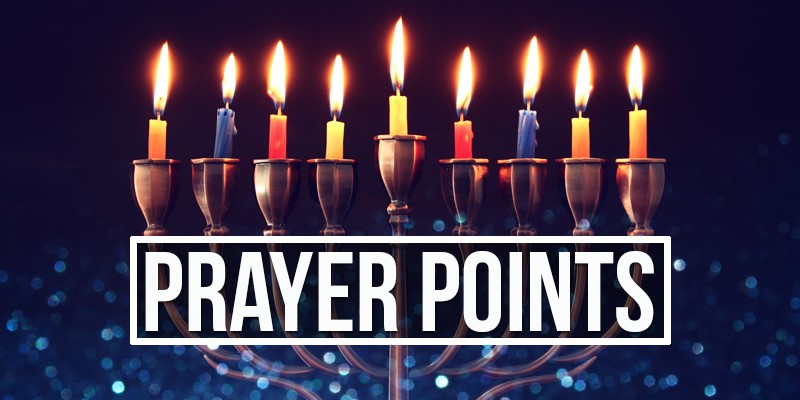 As we celebrate Chanukah, the Festival of Lights, and approach 2020, we at Jewish Voice are focusing on the Lord with fresh intensity, seeking Him for clarity and illumination as we move into the New Year. Please join us in praying for:
Renewed passion to pursue the Lord, to know Him and make Him known

Fresh vision and clarity as we seek God's strategies for Jewish Voice, enabling us to move forward and run with them as He releases them

Abundant resources to empower us to do all He is calling us to

New locations for sharing the Good News, such as our first Outreach of 2020 in Enewari, Ethiopia

New methods for these changing times in order to effectively convey the never-changing message of salvation through Jesus, Savior and Messiah

New leaders and congregations to help nurture the fruit from our Outreaches – new Believers

New partners who will come alongside Jewish Voice Ministries through praying, giving and going as we reach out to people in Israel and the Nations
Yeshua (Jesus) is the Light of the World! He came to see the lost saved, the hurting healed, and those walking in darkness brought into His glorious kingdom. Just as we have been transformed by His work in our lives, we long for all to know Him as well along with His life-changing power.
Let's pray:
Lord, in this season and the coming New Year, help us give our lives, resources and attention to seeing more and more people come to know You through Yeshua. May we be diligent to live in the light of Your love as we share the Good News with Jewish people and their neighbors throughout the world. In Jesus' name, AMEN.