Earlier in the year, we told you about our first two Medical Outreaches of 2019. We are thrilled to report that the Lord enabled us to provide medical, dental and eye care for more than 20,000 people through those Outreaches.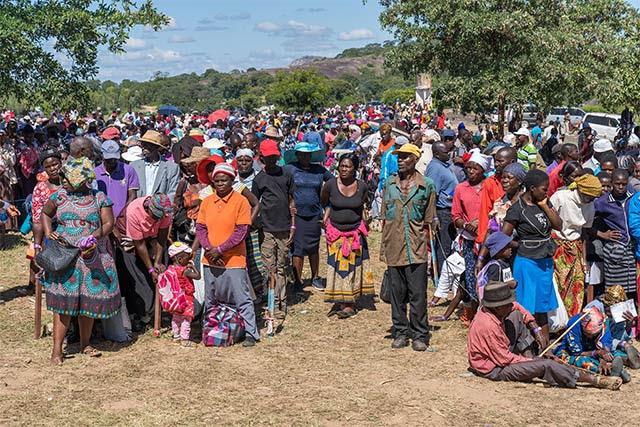 By His grace, in Ambo Meda, Ethiopia, we treated more patients during a five-day Clinic than ever before in the history of Jewish Voice Ministries International ‒ 17,787. In just one day, we provided quality care to 5,063 patients – more than we've ever treated in a single Clinic day.
God truly empowered us because, when we saw these record-breaking numbers of patients, we did so with the smallest team we've ever had! It was a miracle like the loaves and fishes; God took our small offering and multiplied it beyond what we thought possible. To Him be the glory!
And He used you to help make it possible. Your gifts sent us to Ambo Meda, and your prayers paved the way for and sustained us to do the work God had prepared for us. Thank you.
Ambo Media, Ethiopia ‒ 2019
Medical Outreach
17,787 Total Patients Served, including:
1,197 dental patients treated
116 eye surgeries completed
121 minor surgeries performed
2,387 eyeglasses distributed
Clean Water Project
9,097 Personal LifeStraw® units distributed
178 Family Lifestraw® units delivered
4 Community Lifestraw® units given
The nation of Zimbabwe has been undergoing social and economic challenges lately, and a recent cyclone created more need than we could have ever imagined. It was good to return to help the Lemba Jewish community of Masvingo and encourage them with help when they needed it most.
Through your generosity, God enabled us to provide compassionate aid to more than 12,000 people in need in Masvingo. More than 1,000 children enjoyed games and biblical learning in the Zehra Kids Program.
In the Spiritual Care Ministry, one elderly woman asked for prayer because she was in such pain that she couldn't perform her daily responsibilities. She came back the next day to tell us that she woke up pain-free and she wanted to receive Yeshua (Jesus). Thank you for being a part of her story through your financial and prayer support of Jewish Voice.
Masvingo, Zimbabwe
Medical Clinic
12,593 Total Patients Served, including:
1,437 dental patients treated
62 minor surgeries performed
1,840 eyeglasses distributed
Clean Water Project
3,438 Personal LifeStraw® units distributed
Zehra Kids Program
1,025 children participated
Spiritual Care
2,041 Prayer Room visits
248 verbal professions of faith in Yeshua
You have made truly made a difference in these thousands of lives. Thank you so much for enabling them to receive the care they needed.