Israel's Prime Minister Benjamin Netanyahu this week praised the Trump Administration's decision to stop funding the United Nations Relief and Works Agency (UNRWA). This is a body created to aid Palestinians who left their homes after Israel became a nation in 1948.
Until Friday, 30 percent – $300 million – of the agency's funding came directly from U.S. coffers.
That high price tag is, in part, because these "refugees" fall under a very liberal definition. UNRWA treats the descendants of the original Palestinian refugees as refugees themselves. All the rest of the world's refugees are aided by the United Nations High Commissioner for Refugees (UNHCR) and are ultimately absorbed. The status does not pass to their descendants.
"They created a unique institution 70 years ago, not to absorb the refugees but to perpetuate them," Netanyahu said. "Therefore, the U.S. has done a very important thing by halting the financing for the refugee perpetuation agency known as UNRWA."
UNRWA's classification of refugees expanded their ranks from 700,000 in 1948 to nearly 5 million by 2012. By normal refugee counting, only 30,000–50,000 of the original refugees were still alive in 2012.
The U.S. State Department released a statement last Friday, saying, "The fundamental business model and fiscal practices that have marked UNRWA for years — tied to UNRWA's endlessly and exponentially expanding community of entitled beneficiaries — is simply unsustainable and has been in crisis mode for many years."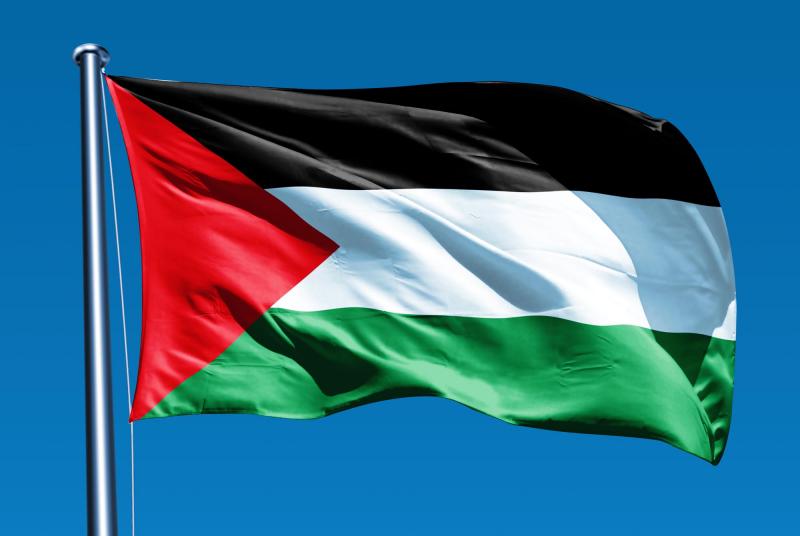 UNRWA's Anti-Israel Activities
UNRWA provides food, medicine, education, social services and even jobs to as many as 825,000 of Gaza's 1.5 million residents. That's 55 percent of the current population! And many who are funded are anti-Israel terrorists, according to the Jewish Policy Center (JPC) website.
The site says UNRWA also violates the policy of the UNHCR and the United Nations International Child's Fund (UNICEF) by "employing locals who are also recipients of agency services," with more than 23,000 of its 30,000 staff (77 percent) being local Palestinians who may affiliate with known terror groups such as Hamas and Islamic Jihad.
"Thus, in the interest of self-perpetuation, UNRWA seeks to maintain the violent status quo in the Middle East, even if it means turning a blind eye to terror," the website continues.
"It does this by diverting international monies that should be earmarked for food or electricity to the stockpiling of weapons and the creation of anti-Israel or anti-American propaganda." It also funds Islamic radicalization in UNRWA-supported schools, the JPC website contends.
"UNRWA provides food, medicine, economic aid, jobs, radical education, political opportunities, and even logistical assistance to Hamas and other extremist groups. Cutting off UNRWA's budget would be detrimental to Hamas in Gaza. It would also send an important message to the United Nations, which perpetuates the Palestinian refugee problem and lends legitimacy to groups like Hamas through UNRWA's continued existence," the site concludes.
Israel's Ambassador to the U.N., Danny Danon, further detailed UNRWA's ties to terror.
"Just over the last year alone, UNRWA officials were elected to the leadership of Hamas in the Gaza Strip, UNRWA schools denied the existence of Israel, and terror tunnels were dug under UNRWA facilities," explained Danon. "It is time for this absurdity to end and for humanitarian funds to be directed toward their intended purpose — the welfare of refugees," he said.
How Will Defunding UNRWA Promote Peace?
Netanyahu has in the past asked the U.N. to dismantle UNRWA, saying the agency does more harm than good. In July, he said its "parts" should be "integrated into the UN High Commission for Refugees."
This week, he told the Israeli news agency Hadashot, "Israel supports the move" to defund UNRWA because it "is one of the main problems perpetuating the conflict."
Another Israel official said this week on Channel 10 TV that "Israel would like to see humanitarian aid continue for Palestinians, but not through UNRWA."
A second issue inhibiting peace between Israel and Palestine is UNRWA's support of the "right of return" for the 5 million so-called "refugees" to live in Israel. The Times of Israel wrote this week that, "Israel rejects the demand, as it represents a bid by the Palestinians to destroy Israel by weight of numbers."
Israel's population is nearly 9 million, and three-quarters are Jewish. An influx of millions would upend its status as a Jewish-majority state. U.S. Ambassador to the United Nations Nikki Haley called to take "right of return language off the table" in peace negotiations.
The statement announcing the cut in aid said that the U.S. State Department will continue talks, but that, "Palestinians, wherever they live, deserve better than an endlessly crisis-driven service-provision model.  They deserve to be able to plan for the future."
However, other nations – including Belgium, the Netherlands and Germany – have threatened to fill in the UNRWA funding gap left by the U.S. pull-out.
How you can help right now
Please pray with us that real humanitarian aid will reach those truly in need rather than funding terrorism against Israel, and that UNRWA will remain unfunded.

Please also send your best gift to Jewish Voice today to stand with and help support Israel.