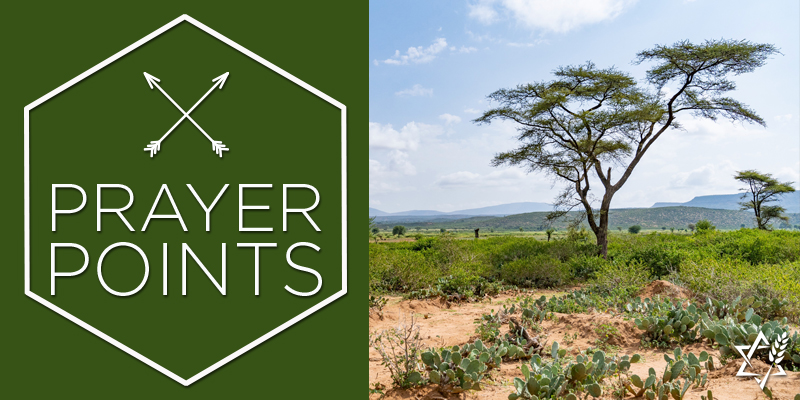 We are praying for clear vision and big faith as we scout out the opportunities before us.
Before we go on any of our 2020 Outreaches, a small group from our Global Ministries staff will head to Africa on a scouting trip. We do this every year as it helps us better understand the areas to which we are headed. It enables us to preview resources, make decisions and arrangements onsite, build relationships, and bring back key information that will inform how we plan and prepare for the Outreaches.
Our small scouting team will leaving soon, and they'll travel in Africa until early February. Will you please be praying for them, their trip and other Global Ministries matters?
Please pray for:
Safe travels, good health, and all luggage to arrive intact with our team members

Safety and protection for their family members and all that pertains to them back home while they are away

A fruitful time in Ethiopia as we visit the clinic and accommodation sites for this year's Outreaches there in March and October

Strengthening of unity and partnership among our Ethiopian NGO and U.S. Global Outreach team leaders

Favor and momentum regarding our South Africa Outreach in July

Insight into potential future Outreach locations in Zimbabwe so we can increase our offering of practical care and the presentation of the Good News in that nation

Growing relationships everywhere we go and that the favor of the Lord opens doors and brings about opportunities for lasting change
Let's pray:

Lord, we want to have a faith-filled perspective that wisely assesses obstacles and knows that You are greater. May You go before us to set divine appointments with key people of both influence and insight who will help open doors for the Good News in each location. We are excited to see what You will do in every community and nation to which You are leading us. May Your kingdom be established and advance! In Jesus' name, AMEN.