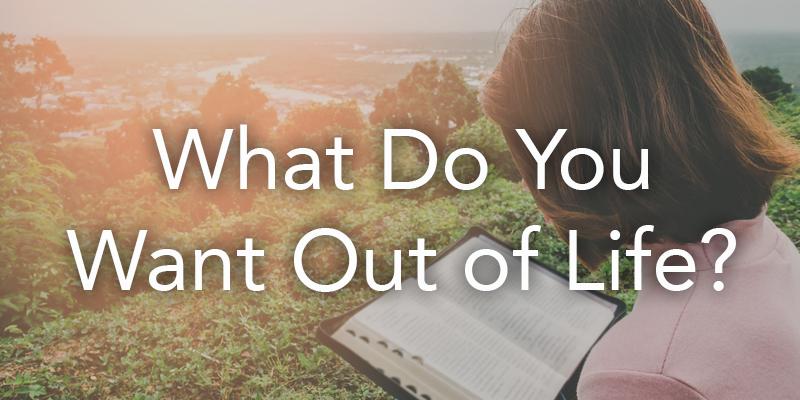 A Shavuot Devotion
When you daydream about your life, what's on your list of desires? A first draft may likely include wishes for such things as a nicer home, newer car, better-paying job, travel adventures or more time to develop your interests. 
Go a little deeper for a second draft, and you're apt to list more intangible things like happiness, freedom, love, good relationships, health and the same for your loved ones.
Dig further still, down deeper inside, and your list will probably be more abstract, reflecting the deepest needs of your heart. The truth is, when we get down to this level, we probably all have the same list. And it includes a craving for such things as unflappable peace, inner rest, independent joy, purpose, security, hope no matter what's going on, being fully known and accepted in spite of the worst parts of you, and knowing that you're loved just as you are.
For many people in the world today, it may be hard to even acknowledge these deep desires, fearing that their needs, once admitted, will go unmet, and then what? But as Believers, we know there is good news.
Good news!
As those who have placed their faith in Messiah Yeshua (Jesus), we know that God alone can fulfill the truest longings of our hearts. And He does so through the Shavuot gifts of His Word and His Spirit. God's Word guides us and reveals to us who He is. God's Holy Spirit dwells in us as His constant presence, our Helper, Comforter and Teacher. It shows us that He is the one who has both the power and love to meet our deepest needs.
Let's take a closer look at what's available to us in God's Word.
In God's Word, we see that:
He is love Himself (1 John 4:8), and nothing can separate us from His love for us (Romans 8:39)

Jesus loved us so much that the joy of our fellowship with Him motivated Him to endure a tortuous execution (Hebrews 12:2)
 
We have been given a peace unlike the world can offer (John 14:27) such that surpasses understanding (Philippians 4:7)
 
We can do all things through Messiah who strengthens us (Philippians 4:13)
 
Nothing is impossible for God (Matthew 19:26)
 
God is for us (Romans 8:31)
 
He has good plans for us (Jeremiah 29:11)
 
He is always with us (Matthew 11:28)
 
He offers us rest (Matthew 11:28)
 
God knows the worst about us and loves us even so (Romans 5:8, Psalm 139)
 
We have a strong and everlasting hope (Romans 15:4, 13)
 
We have purpose (Ephesians 2:10)
 
He gives us joy (John 15:11, Nehemiah 8:10)
 
He provides us the most secure future (2 Corinthians 1:22, 5:1)
Getting in the Word
It's all in God's Word. He is in His Word. And in meeting Him there, we lay hold of His gifts that meet our deepest needs. 
If you struggle to read God's Word regularly, here are some ideas that may help.
Pray for increased hunger to discover and meet with God in the Bible
 
Download an audio Bible, and listen on your commute or while you exercise
 
Do a topical study – Choose a matter you struggle with (for example, fear, anger, impatience) and see how the Bible can help you. Or, select a quality you want in your life, and find out how the Word says it is cultivated. Use a Bible website, such as Bible Gateway, to search for verses using keywords of your topic
 
Journal as you read the Bible, writing down verses that speak to you, thoughts and questions
 
Pray the Scriptures – read Bible passages looking for promises from God that you can confess with your heart
Which of these ideas fit you best? Try out different ones, or come up with one that suits you best. Get in the Word consistently, and discover the riches of God waiting for you there!