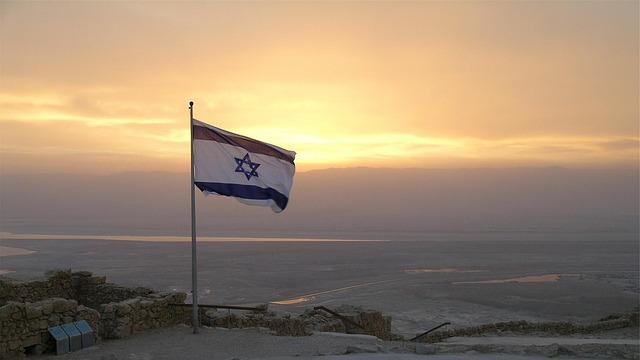 As long as in the heart within,
The Jewish soul yearns,
And toward the eastern edges, onward,
An eye gazes toward Zion.
Our hope is not yet lost,
The hope that is 2,000 years old
To be a free nation in our land,
In the Land of Zion, Jerusalem.
(Hatikvah, the Israeli National Anthem)
Invitations – 350 of them – had been sent out. Under the strain of neighboring hostility, it was supposed to be a secret gathering at a Tel Aviv museum. But word had spread, and crowds gathered outside, singing in the streets. They sang Hatikvah, "The Hope."
It was May 14, 1948. Inside the museum, David Ben-Gurion stood before members of the Jewish People's Council and read The Declaration of the Establishment of the State of Israel.
Can a nation be born in a day? –Isaiah 66:8
Why is this date so important? It affirms the authority of God's Word, which prophesied that He would bring His people back to the Land to preserve and prosper them.
This year marks the 70th anniversary of Israel's rebirth as a nation.
It also reminds us of an important prophecy that Yeshua (Jesus) spoke when He said Jerusalem would be trampled by the Gentiles until the times of the Gentiles were fulfilled.
He further declared that the "generation that sees her freedom" would not pass away before other End Times events would take place. (Luke 21:24-32). A lifespan is commonly considered to be 70 years.
The Jewish Voice Ministries Celebrate Israel Tour will be in Jerusalem to celebrate the 70th anniversary of Israel on May 14.
"It's a prophetic moment in history
and the opportunity of a lifetime."
―Rabbi Jonathan Bernis
Won't you join us as we commemorate the fulfillment of Bible prophecy and the restoration of Israel as a nation?
There's still room for you,
but time is running out:
April 1 is the payment deadline.
You'll additionally enjoy visiting countless biblical sites, gaining historical context, inspiring insights, dynamic Messianic teaching and worship, fine dining and accommodations, and Israel's lovely spring weather.
Don't delay! Call 800-299-9374 today!
Or sign up online …