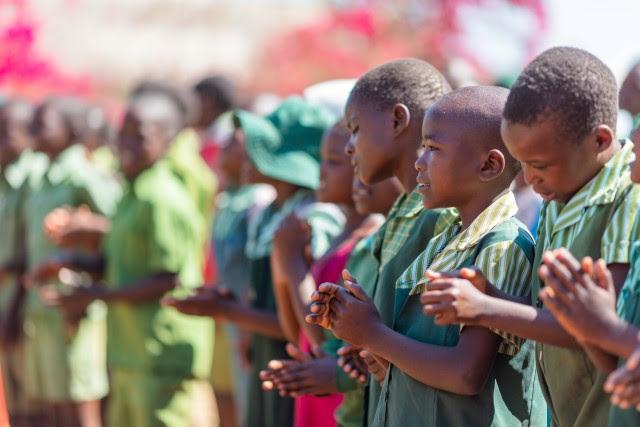 An 86-year-old woman came with her son to the prayer room at the Jewish Voice Medical Outreach in Mudanda, Zimbabwe, this past summer. Members of the prayer team prayed for their needs and then asked them what they knew of Yeshua (Jesus).
"We know of Him," they replied. Outreach Partners told them more about Yeshua and shared the Gospel message. The mother and son understood and made the decision to place their faith in Him as their Messiah.
Through the compassionate care they'd received at every point of their journey through the Clinic, these two people saw the love of Yeshua, and their hearts were softened to learn more about Him.
The Mudanda Clinic served the second highest number of patients of any Jewish Voice Outreach that's been held in Zimbabwe. Your support, and that of others like you, made it possible. Through your prayers and financial gifts, you changed lives in Mudanda. You supplied medicine and treatments that healed. You gave clean water that prevents illness. You provided surgery to restore sight to those blinded by cataracts ‒ and so much more.
Mudanda, Zimbabwe ‒ 2018
10,784 Patients treated, including:

1,408 Dental Patients treated
1,156 Eyeglasses distributed
83 Eye Surgeries completed
103 Minor Surgeries performed

Clean Water Distribution

3,903 Individual LifeStraws® distributed
126 Family LifeStraws® distributed

Zehra Kids Program

1,000 children attended Zehra Kids Program at the Clinic
585 children reached through school visits

Spiritual Care

2,845 people visited the prayer room
347 people verbally professed new faith in Yeshua
632 people requested a follow-up visit
Thank you for touching these lives in the most important ways possible through your partnership with Jewish Voice. You are making a difference.
Help us continue to spread hope, healing and the Good News of Yeshua to Jewish people and their neighbors in Zimbabwe!