I wouldn't have believed it ...

One of our Medical Outreach teams returned recently from Ethiopia. And what they had to report, was nothing short of a miracle.
Venturing into a new area - Ambo Meda - it was a breakthrough experience for Jewish Voice.
 
God had opened so many doors to prepare for this Medical Outreach. Our expectations were high as we prayed in the days and weeks leading up to this time of massive ministry.

God gave us a vision of Gideon, the judge from the book of Judges in the Hebrew Bible. Though he was small in stature, and he faced tremendous odds, Gideon's story sparked the faith and hope that God will use anyone who's willing to accomplish His extraordinary, supernatural work in the world!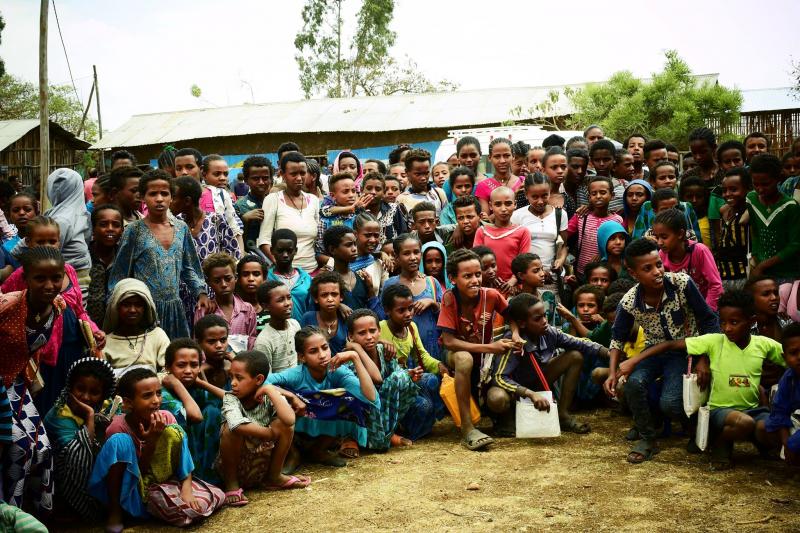 And friend, God did an amazing work.
17,787 Jewish people, and their neighbors received medical, dental and vision treatment in only 5 days. That's an unprecedented number of people. It's more than any other Medical Outreach in the history of Jewish Voice.
What's even more amazing?

Many of those we served were Jewish people from the Beta Israel tribe, we estimate about 6,226, who were discovered and proven to be one of the "Lost Tribes of Israel."

Who are the "Lost Tribes of Israel"? After King Solomon died, the Israelites divided their kingdom in two. The Northern Kingdom became Israel and the Southern Kingdom, Judah. When Assyria conquered the Northern Kingdom in 722 BC, the 10 tribes that made up the kingdom were captured or deported to other lands.
The "Lost Tribes of Israel" are the physical descendants of the Northern Kingdom who, through expulsion, captivity or migration, have been hidden from the worldwide Jewish community. Many of these Jewish people are in Africa.

And most have no access to the most basic medical care that's critical to their survival. Spiritually, many have never heard of the Good News of Yeshua (their Messiah).

That's why we're filled with a holy, passionate urgency to reach these men, women and entire Jewish families in Africa with:
Medical care - these people have limited or no access to doctors
Dental care - to alleviate pain and even save lives threatened by serious dental infections
Eye care - including eye surgery for those who are blind or have limited sight because of cataracts, trachoma or vitamin A deficiency
Our experience in Ambo Meda is just one example of the incredible need and opportunity we have before us.

And while I thank God for the success we experienced, that the Gospel went forth through our words and actions to a record-breaking number of precious, suffering people...
Here's the shocking truth: It's not enough! We must do more.
 
God is clear in His Word about the Gospel, "it is the power of God that brings salvation to everyone who believes: first to the Jew, then to the Gentile" (Romans 1:16 NIV).

There is no other option.

And the best way to open the doors to reach these Jewish people with the message of their Messiah is through providing critical medical, dental and vision care.

That's why I'm writing today to ask for your help and your partnership in the Gospel ...

Because none of this is possible without support from our compassionate ministry partners, you and others who care deeply about reaching Jewish people.