Most of the population of Inchini believes in Jesus, including many of the Gefat Jewish people. Their hunger for the things of God is tremendous. Some people came solely for the Spiritual Care Ministry. Still, thousands came with great physical needs, some beyond the Clinic's scope. But not God's.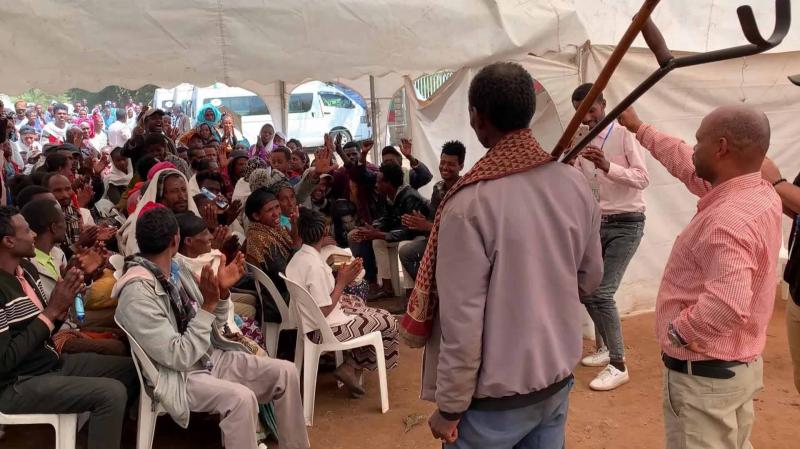 A man visited the Prayer Tent dragging his left leg. Six months earlier, he'd fallen off a ladder, severely injuring the leg. If he put any weight on it, his knee would give way. While team members prayed over him, the man knew something was happening in his body. He stood up and tested his leg with a little weight, then more and more. Then, he jogged around the tent. His knee was completely healed!
God used you to change this man's story. Because of this, He is using this man as a testimony to His glory and truth in the community.
Inchini, Ethiopia
Medical Outreach
14,902 Total Patients Served, including:

1,057 dental patients treated
230 eye surgeries completed
189 minor surgeries performed
3,353 eyeglasses distributed

Clean Water Project

5,275 Personal LifeStraws® distributed
148 Family LifeStraws® delivered

Spiritual Care Program

1,746 people visited the Prayer Room
36 accepted Yeshua as Messiah
Thank you so much for your financial and prayer support enabling these Outreaches. Thousands of lives have changed because of it, and God is receiving the glory.