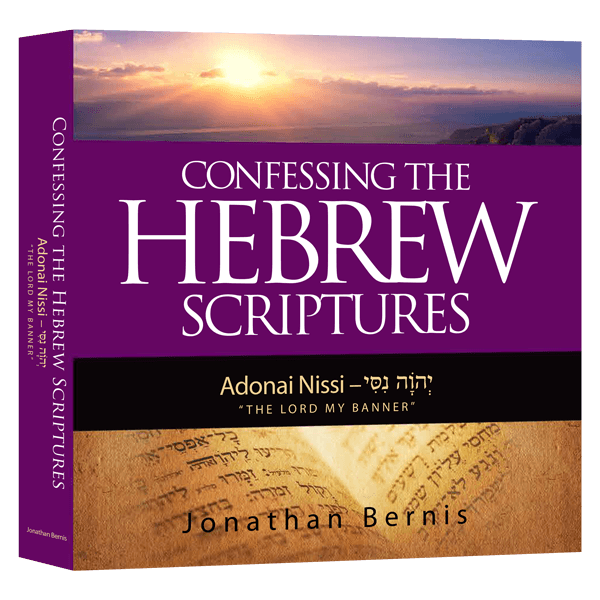 Discover the power of confessing God's Word in the Hebrew language.
Jewish Voice Ministries is pleased to announce the seventh inspiring volume of the Confessing the Hebrew Scriptures series:
Adonai Nissi – The Lord My Banner
Every day, we fight battles, big and small. We struggle to find joy amid hardship and pain. We fight against doubt and fear, and we battle to stand the ground of truth. In this life, we also face challenges far bigger than we can manage on our own.
But we don't fight alone. God is our Banner – our assurance of victory.
No enemy is too powerful for God. He is the one fighting with you and for you. He has won the victory already.
With The Lord My Banner, you'll learn:
What biblical confession is
The two aspects of the Hebrew language's "dual concept" of Scripture meditation
The significance of the Hebrew language
With the accompanying audio CD, you'll easily pick up Hebrew pronunciation and quickly be able to confess the powerful, faith-building Scriptures in the holy language of Hebrew.
Each Scripture is presented in English, Hebrew, the English transliteration and audio form – making your progress simple and swift.
Beautiful photographs accompany each Scripture, creating an inspiring resource for the coffee table as well as your study desk.
Confess God's Word and watch your faith grow.