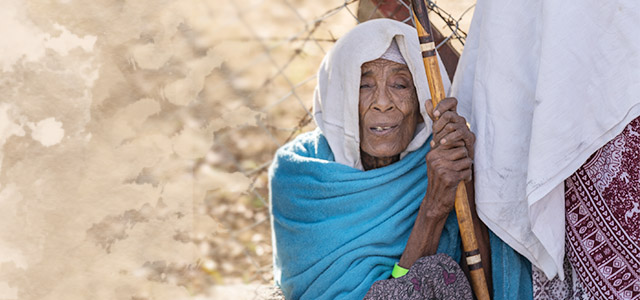 Our Medical Outreach program has been incredibly successful in reaching the "Lost Tribes of Israel" in remote locations with important medical care. These "Lost Tribes" are descendants of the Twelve Tribes of Israel (Jacob) who have been scattered to remote corners of the world. They have retained their Jewish customs and traditions amidst poverty and persecution. All without knowing that their Messiah has come!
In the last 20 years, our medical volunteers have helped over 573,000 Jewish people and their neighbors in intense poverty with life-saving medical treatment in Ethiopia, Zimbabwe and India. We've provided everything from simple checkups to setting broken bones and pulling teeth. We've also established eye clinics and provided dental care for Holocaust survivors in Israel.
Thanks to compassionate friends like you who stand with us, every year we have been able to help more and more Jewish people in need.
I'm asking for the most generous gift you can give to help us bring healing to Jewish people all over the world, knowing that your gift will meet the urgent needs of the vulnerable and introduce Jewish people to their Messiah.