God promises to bless you when you bless the Jewish people
In Genesis 12:3, God makes an astonishing promise to the Nation of Israel that He has kept – and will continue to keep:
"My desire is to bless those who bless you."
We hope you'll consider that as you give to provide health and hope for Jewish people today.
Few suffer the relentless grip of poverty more than Jewish people in Africa's poorest communities.
But with every $30 you give now, you'll provide medical care for one Jewish person or a neighbor, PLUS give them the opportunity to hear about Jesus and His love.
---
Thank you for your partnership!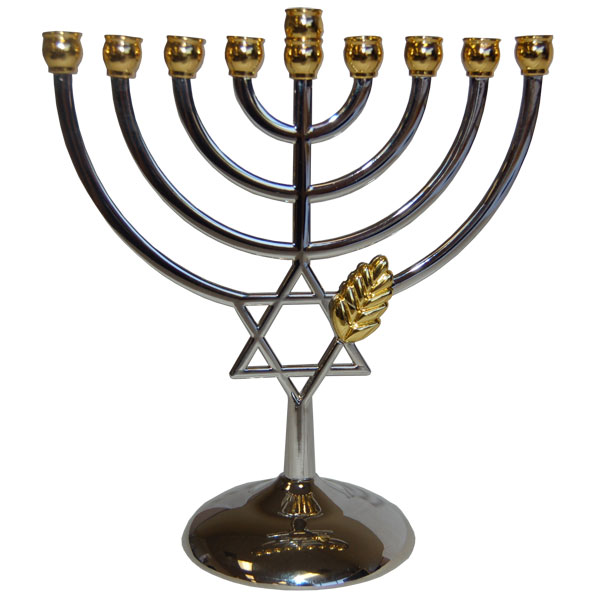 With your contribution of $35.00 or more
Chanukiah #3110
Enjoy your very own Chanukiah, the nine-branched candelabra of Chanukah. This original design is unique to Jewish Voice Ministries with our Star of David with wheat stalk logo revealing our call to see a great harvest of many souls come to the Light of the World Yeshua. This metal Chanukiah is pewter-toned with gold-toned accents and will surely inspire your Chanukah celebration.
---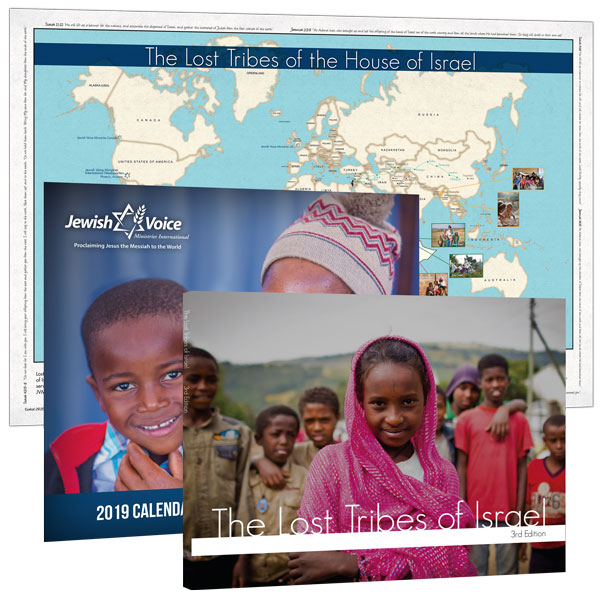 With your contribution of $35.00 or more
The Lost Tribes of Israel cofee-table book (2081)
A captivating mystery, the "Lost Tribes of Israel" have fascinated historians and biblical scholars for centuries. But what happened to these Jewish people? This beautiful photobook reveals their ancient story, what their lives look like today, and how your support of Jewish Voice has brought them help and hope. Soft cover.
Lost Tribes Map
See where communities of people from the "Lost Tribes of Israel" have been identified today and see where your support of Jewish Voice serves Lost Tribes. Suitable for framing, this beautiful map is sure to be a conversation piece. Measures 36 by 24 inches.
2019 Jewish Voice Wall Calendar
This 12-month calendar features beautiful full-color photographs of the work you make possible through your support. The calendar notes U.S., Canada, U.K., Israel, and biblical holidays. It also marks the Hebrew months and years that span 2019. Each month provides you with an inspiring verse of Scripture. (Item # 2081)
---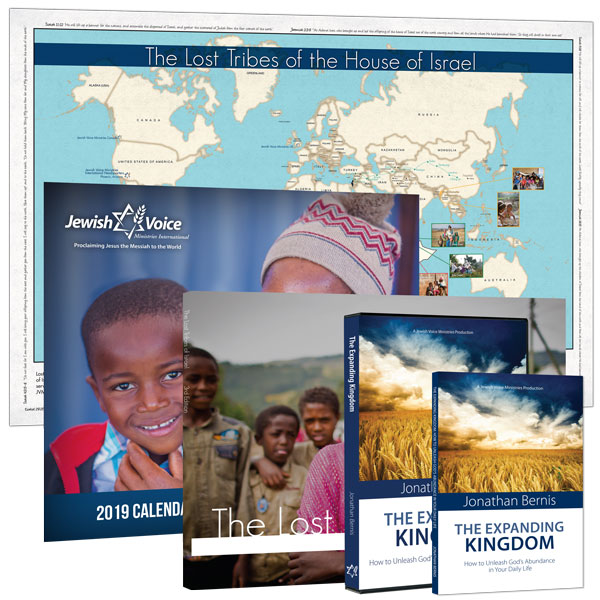 With your contribution of $60.00 or more
The Expanding Kingdom booklet and CD Package (2082)
Ever wonder how to use your gifts and abilities more effectively for the Lord? This booklet and CD, featuring Rabbi Jonathan Bernis, reveal how you can use God's blessings in your life to experience even greater fruitfulness and abundance! (Item # 2082)
Also Includes:
The Expanding Kingdom booklet and CD
The Lost Tribes of Israel coffee-table book
Lost Tribes Map
2019 Jewish Voice Wall Calendar
---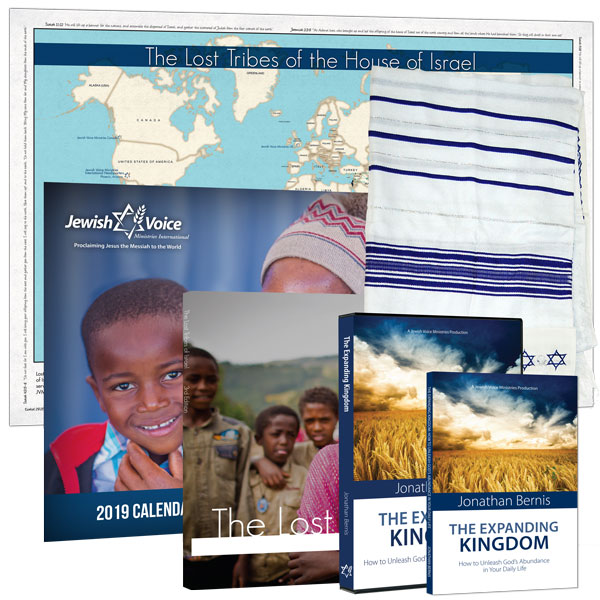 With your contribution of $150.00 or more
Ethiopian Tallit (Prayer Shawl) Package (2083)
The Prayer Shawl, or Tallit, has long been part of Jewish worship. This finely crafted shawl is handmade by weavers from the Beta Israel Tribe in Ethiopia. It is a great reminder of how your support helps people in need. Measures 70 by 251⁄2 inches, colors vary. (Item # 2083)
Also includes:
The Expanding Kingdom booklet and CD
The Lost Tribes of Israel coffee-table book
Lost Tribes Map
2019 Jewish Voice Wall Calendar