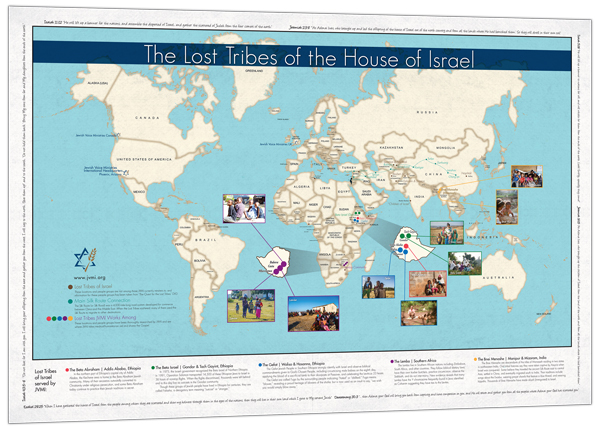 With your contribution of $75.00 or more
Lost Tribes of Israel Wall Map
See where communities of people from the "Lost Tribes of Israel" have been identified today. Trace the ancient Silk Route that many from the Ten Northern Tribes of Israel followed as they were dispersed by the Assyrians in 722 B.C. See where Jewish Voice ministers to Lost Tribes communities and learn about the various groups of Jewish people we serve. Map includes photos from JVMI humanitarian aid projects. Printed on sturdy, high quality paper with a matte finish, this map measures 36" x 24". Suitable for framing, it will look beautiful on your wall and is sure to be a conversation piece.
---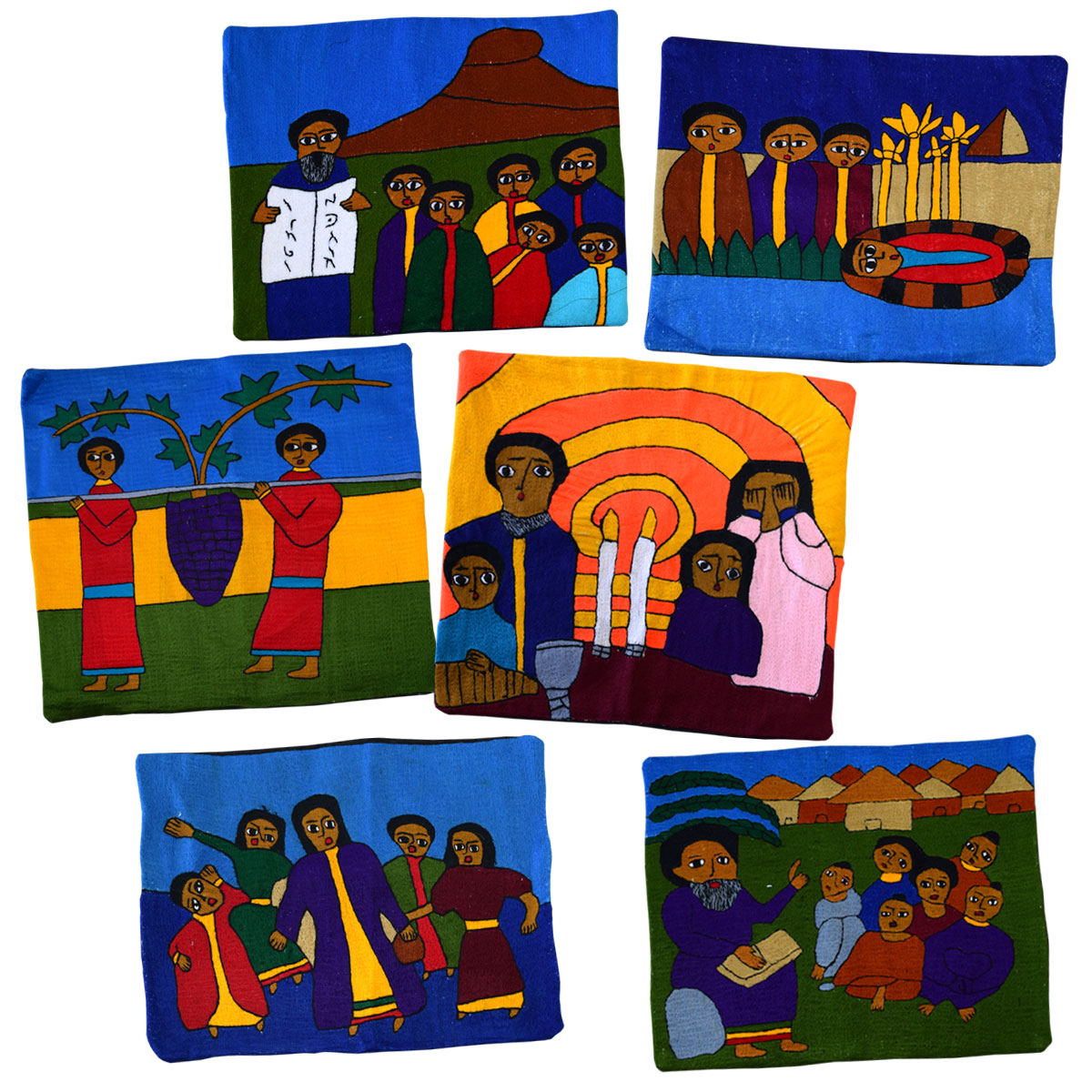 With your contribution of $150.00 or more
Ethiopian Pillow Cover
Beautiful embroidered pillow covers are hand sewn for JVMI by members of the Beta Avraham and Beta Israel Jewish communities in Ethiopia. Adorned with scenes from the Bible, these colorful pillow covers reflect the art and culture of the special people who carefully stitch the designs into one-of-a-kind works of art for your home. Pillow covers include a solid back, an inset zipper or opening, and are approximately 13x13 inches, though sizes may vary slightly. Bible scenes vary.
---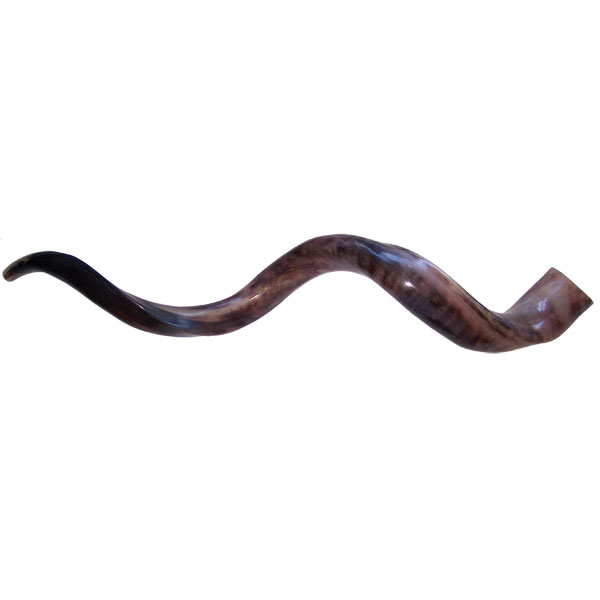 With your contribution of $500.00 or more
Large Shofar
This beautiful large shofar is made of a Kudu horn. The shofar is the trumpet of the Bible and was blown in Bible times to announce the beginnings of religious holidays, ceremonies, and even battle. Today, the shofar is sounded at Rosh Hashanah (the Jewish New Year) and Yom Kippur. Colors, textures, and finish vary in these natural horns but all are beautiful and fully functional. Let this special shofar serve as a conversation starter and reminder of God calling our hearts to worship Him, the God of Israel who is ever faithful.
---