Be a part of delivering hope and life-changing care!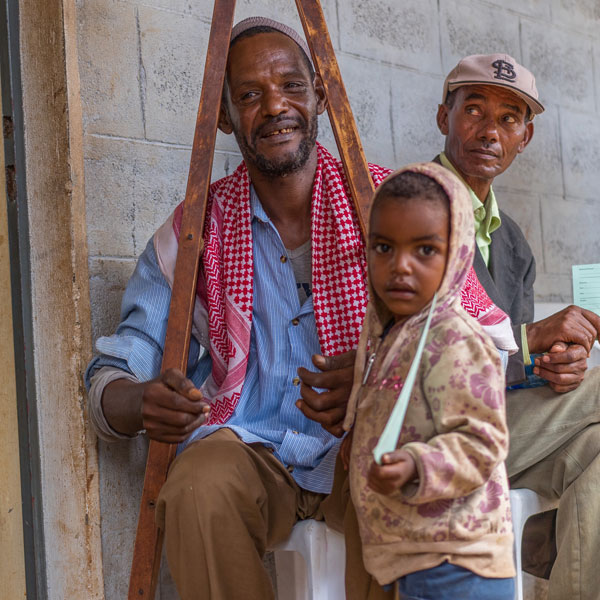 Thank you for watching our special program about the persecuted and impoverished Jewish people of Ethiopia. It's hard to comprehend having to live as they do, isn't it? Yet this is their reality.
Shunned for their faith and unfamiliar customs, many of these people live in isolation, struggling to merely survive. Medical care is unavailable, unaffordable or both. Because of this, illnesses and injuries go unattended, often with terrible, lifelong consequences.
Many of these illnesses are preventable or easily curable. It's tragic to see such unnecessary suffering. But when a Jewish Voice Ministries Medical Outreach comes to one of these communities, people receive no-cost medical care, prescription medication, dental procedures, eye care and even eye surgeries that save or restore their sight.
The people we help are so grateful and full of joy that they, at last, can receive care and know that they are not forgotten.
You can be a part of delivering this kind of hope and make a lasting difference in their lives.
---
Thank you for your partnership!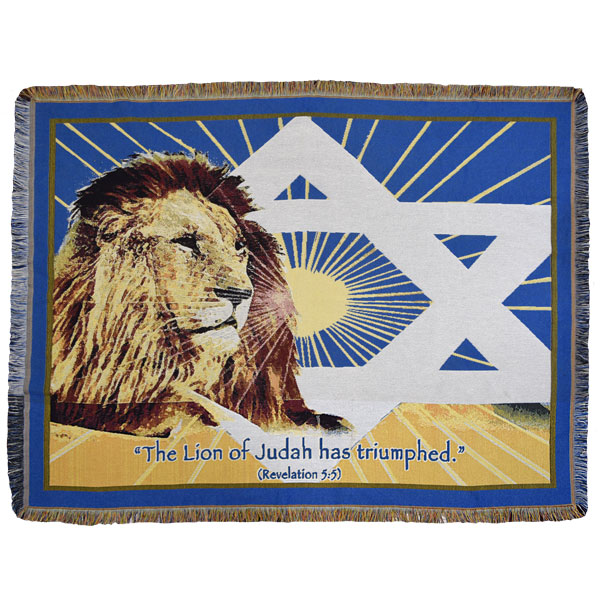 With your contribution of $60.00 or more
Lion of Judah Throw Blanket
This beautifully designed afghan throw features a regal lion's face, Star of David and shining rays of light depicting the glory of Yeshua (Jesus) the Lion of Judah. You'll stay comfortably warm under this 50" x 60" throw richly colored with deep blue and green balanced with warm golds and hints of vibrant orange. Revelation 5:5 in the lower corner reads "The Lion of Judah has triumphed."
---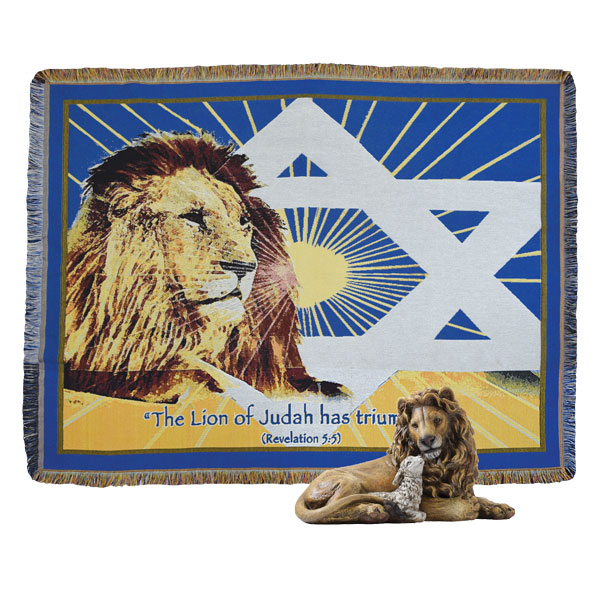 With your contribution of $150.00 or more
Lion and Lamb Statue Package
The Lion of Judah and the Lamb of God that is our Messiah Yeshua (Jesus). He is our Prince of Peace and will one day establish His Kingdom on earth. This lovely statue depicting a lion and a lamb lying peacefully together is hand painted and beautifully crafted of resin. Fully three-dimensional, this piece of art measures 13"W x 6.5"H x 8"D.
Also includes Lion of Judah Afghan Throw
---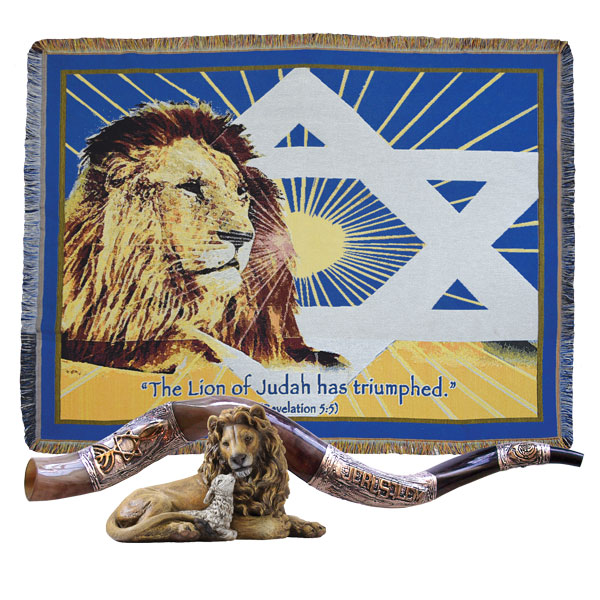 With your contribution of $500.00 or more
Silver-Trimmed Kudu Shofar Package
This stunning Yemenite shofar is made of a beautiful curving horn of the Kudu and is exquisitely adorned with handcrafted silver plated accents. The shofar is the trumpet of the Bible and was blown in Bible times to announce the beginnings of religious holidays, ceremonies, and even battle. Today, the shofar is sounded at Rosh Hashanah (the Jewish New Year) and Yom Kippur. Let this special shofar serve as a conversation starter and reminder of God calling our hearts to worship Him, the God of Israel who is ever faithful. Colors, textures, and finish vary in these natural horns but all are beautiful and fully functional. Silver trim designs vary. Sizes of the Small Silver-Trimmed Kudu Shofar range between 16" - 24" in length including curvature.
Also includes Lion and Lamb Statue AND Lion of Judah Afghan Throw