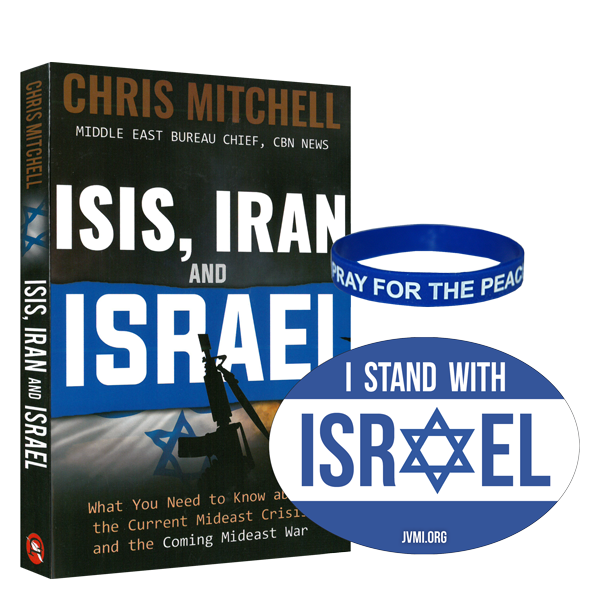 With your contribution of $40.00 or more
ISIS, Iran and Israel Book Package (2183)
This package includes:
ISIS, Iran and Israel Book (9033)
Find out the apocalyptic agendas behind ISIS and Iran's nuclear obsession. Discover how God is shining His hope into the darkest of places in these perilous times, and see how what happens "over there" matters to you right where you are.

JVMI I Stand with Israel Car Magnet (3152)
Now you can show your support for Israel and Jewish Voice on the go with this special blue and white "I Stand with Israel" car magnet. With the JVMI website address in the design, you'll also direct people to our website where they can learn more about Yeshua and the Gospel, Messianic Judaism, and the biblical importance of standing with Israel. Let your voice be heard and be counted among those who stand with Israel!

JVMI Pray for the Peace of Jerusalem Bracelet (2845)
Our popular, casual prayer bracelet bears the Scripture verse from Psalm 122:6, "Pray for the peace of Jerusalem: 'May they prosper who love you.'" It's a great prayer reminder, and it's fun to wear!
---