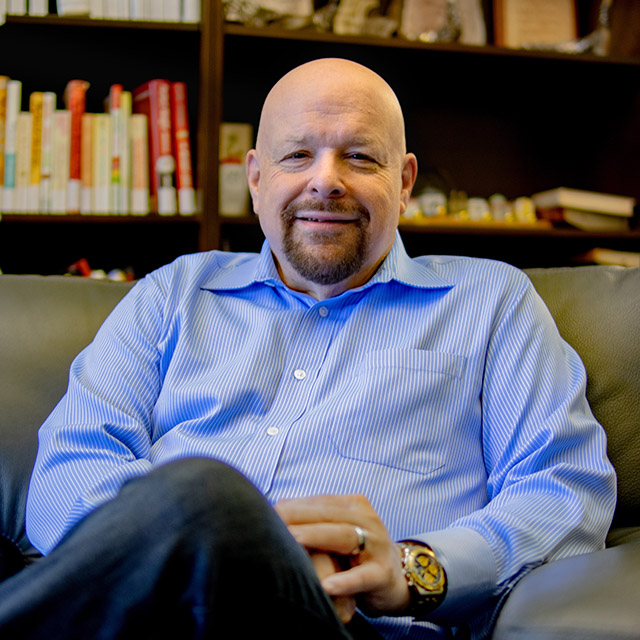 Jonathan Bernis, President & CEO
Jonathan Bernis is a Jewish Believer in Jesus who has been a leader in Messianic Jewish ministry for more than 35 years. He serves as President and CEO of Jewish Voice Ministries International (JVMI).
Jewish Voice exists to transform lives and see all Israel saved. Their mission is to proclaim the Gospel, grow the Messianic Jewish community, and engage the Church concerning Israel and the Jewish people.
Jonathan hosts JVMI's syndicated television program, "Jewish Voice with Jonathan Bernis," which airs on Christian networks and by satellite throughout the world. It is available via live streaming on the internet.
Jewish Voice conducts humanitarian/medical outreaches to some of the most impoverished Jewish communities on Earth, including regular outreaches in Ethiopia, Zimbabwe and other points of need. The ministries' outreaches also include large-scale international Festivals of Jewish Music & Dance in major cities of the world with large Jewish populations.
In addition to its Phoenix headquarters, Jewish Voice has an office in Israel where JVMI staff works with 60 ministry partners throughout Israel.
Jonathan is the author of several books including Unlocking the Prophetic Mysteries of Israel, and his best-selling Rabbi series (A Rabbi Looks at the Afterlife, A Rabbi Looks at the Last Days, A Rabbi Looks at Jesus of Nazareth, and more). Jonathan and his wife, Elisangela, reside in Phoenix with their two daughters.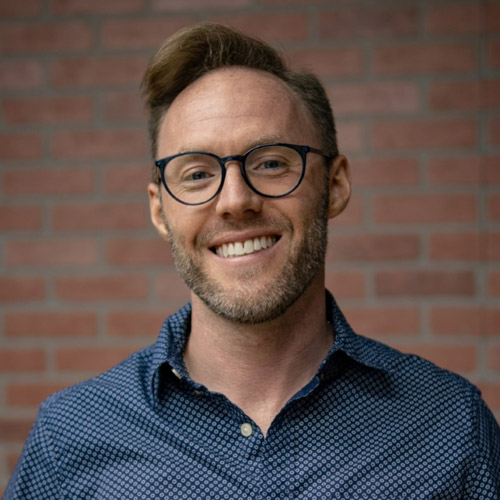 Ezra Benjamin, Vice President of Global Ministry Affairs
Ezra Benjamin has served at Jewish Voice in the Global Outreach Department for just over seven years. Following an outreach to Ethiopia where he served as a volunteer in the spiritual care and triage departments, Ezra was deeply impacted by the mission and vision of Jonathan and Jewish Voice to reach and bless his Jewish people scattered among the nations—especially the scattered Jewish communities throughout Africa and into Asia. Ezra moved from Chicago to Phoenix in 2010 to join the staff of JVMI as a Logistics Manager, handling the tactical preparation for and execution of Jewish Voice outreaches and festivals. He senses a strong calling to be a help, a blessing, and a light to his people—especially those hurting or suffering in remote communities of the world.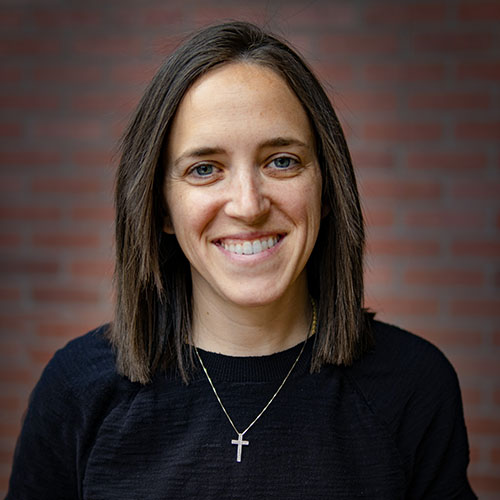 Carly Berna, Vice President of Marketing and Communications
Carly Berna has been with Jewish Voice Ministries International since 2013 and is the Vice President of Marketing and Communications. Carly earned her undergraduate degree in Business Administration from Northern Arizona University, her MBA from Pepperdine University, and her Masters in Biblical and Theological Studies from Phoenix Seminary. She is an adjunct faculty at the Pepperdine Graziadio Business School teaching Marketing courses. Carly's background in marketing is extensive, with a wide array of experiences in the non-profit sector, including medical, public affairs and education, as well as for-profit small businesses and start-ups.
Carly is passionate about marketing and believes it is the intersection between creative thinking and data analysis. She finds great joy in utilizing her gifting with an organization that is spreading the Gospel around the world and conducting humanitarian/medical outreaches to some of the most impoverished Jewish communities in the world.
Carly has resided in Arizona for over 20 years after relocating from her native state of Wisconsin and is a long-standing member of Scottsdale Bible Church.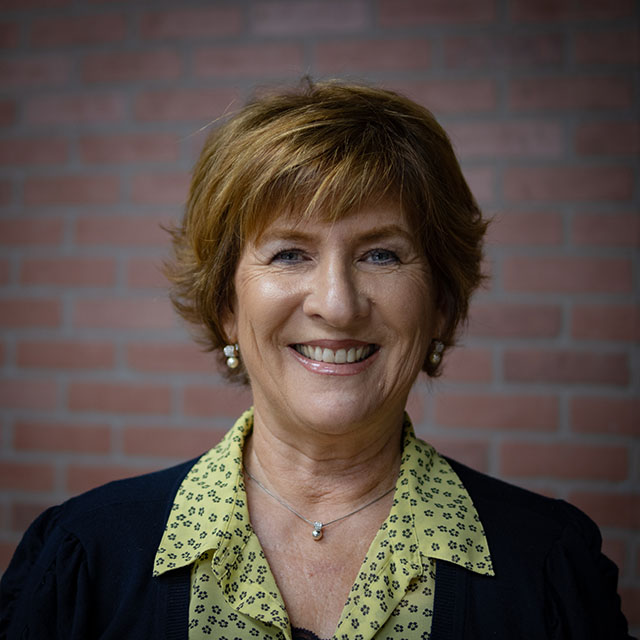 Ellen Nevitt, Chief People Officer
Ellen Nevitt joined Jewish Voice in 2014 as our Human Resources Officer. She is a seasoned HR Professional with more than 20 years in the field including employee relations, management training, organizational change, benefits administration and recruiting. Her credentials include a B.A. in Communications Studies from Arizona State University (summa cum laude), certification as a SHRM Senior Certified Professional (SHRM-SCP), Emotional Quotient Intelligence (EQ-i/EQ360) administrator, and Predictive Index Analyst. Ellen has worked in a broad array of industries including medical services, IT, engineering, professional employer organizations and manufacturing. She has also provided HR consulting services in both secular and ministry fields for nearly 10 years.
Ellen's passion is to help people use their God-given gifts for Kingdom work while pursuing their highest potential. Her motto is to, "Engage, Equip, and Empower." She does this by working to recruit and hire the right people for the right jobs, providing management and staff coaching and resources to enable them to do their jobs effectively along withdevelopment opportunities to grow their skills and knowledge. 
Ellen is a native Arizonan married to a wonderful husband and is blessed with two amazing children and a stepson. She is a long-time member of Oasis Community Church in Phoenix serving in various ministries including women's outreach, drama and worship.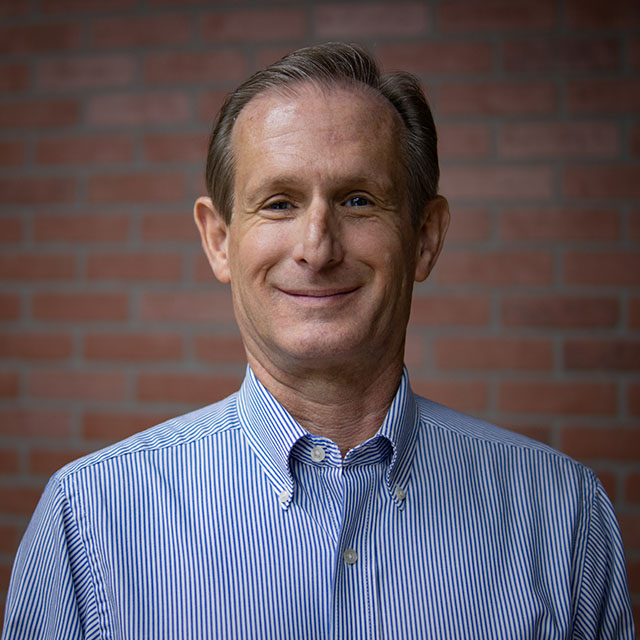 Kent Shoot, Chief Financial Officer
Kent joined Jewish Voice Ministries in late 2019 as Vice President of Finance. He graduated from Eastern Illinois University with a B. S. in Business, majoring in Accounting. During his career, Kent has held the designations of Certified Public Accountant, Certified Management Accountant and Certified Internal Auditor. His experience includes both external and internal audits as well as 30+ years as a CFO/Controller in the for-profit sector, working primarily for small to medium-sized companies. Kent has also owned his own business and participated in starting up two companies.
One of Kent's spiritual gifts is administration. He is excited to have the opportunity to use this gift for a Kingdom purpose at Jewish Voice helping to spread the Good News of the Gospel around the world.
Kent has lived in Arizona for more than 31 years and is blessed to be married to Amy, his wife of 25 years. Kent and Amy have two children, Devon and Jarod, and attend Sun Valley Community Church in Gilbert, AZ.
Troy Wallace, Vice President of Congregation & Leadership Development
Troy B. Wallace received a Master's in Civil and Environmental Engineering in 2001 from Virginia Tech. After working four years in the field, he has been in vocational ministry since 2005 following an internship with the International House of Prayer in Kansas City. Troy served at El Shaddai Congregation in Maryland as a ministry intern and later as Assistant Congregational Leader. He also served on staff with Revive Israel, an indigenous apostolic ministry based in Jerusalem and led by Asher Intrater, serving as Director of Revive Israel North America.
Over the years, Troy connected with the heartbeat of Jewish Voice Ministries' work, and in 2015, he moved his family to Phoenix, Arizona to join the JVMI team. Troy and his wife, Jen Cohen, have three children – Lyla, Eva, and Nehemiah. He was ordained as a Messianic Rabbi by Rabbi Jonathan in 2017.
Troy's passion is to see the restoration of all things when Yeshua is ruling from His governmental headquarters in Jerusalem. He believes that as we understand God's plan for Israel and the nations, we can hasten the return of Yeshua – the fulfillment of the hope of our faith.