Sign up now and your first monthly gift will be doubled in impact!

Join our family of Shalom Partners reaching Jewish people every month to see "all Israel saved."
(Romans 11:26)

DOUBLE the impact of your first monthly gift up to $25,000 by joining today!
Our ongoing ministry is sustained by the generosity of thousands of Shalom Partners. Most give an average gift of $35 per month and 100% of each gift goes directly to ministry. 
Who are Shalom Partners?
Shalom Partners are compassionate Believers in Jesus just like you who are dedicated to seeing the Gospel of Jesus shared with Jewish people in Israel and scattered around the world. They want every Jewish person to know Yeshua (Jesus), the Messiah, and they give monthly to be a part of helping provide practical relief and eternal hope, to the Jew first and also to the nations.
As a Shalom Partner, you'll experience the deep satisfaction of introducing more and more Jewish people to their Messiah, Jesus. Through your monthly gifts, you'll meet humanitarian needs and open doors for the Gospel to be shared all across the globe. And as a Shalom Partner, 100% of your donations go toward ministry.

Millions of Jewish people still don't have the eternal peace of knowing Jesus as their personal Savior.
You can help change that.
100% of Your Shalom Partner Donations Go Directly to Ministry! 

Fund new spiritual content
Shalom Partners help equip new Believers and Christians with spiritual content that will help them understand the Jewish roots of their faith so that they can be a witness of the Messiah to their Jewish brothers and sisters.

Fund 6+ Outreaches a year
You'll be providing for our 6+ Outreaches each year to share the Gospel with and lift the physical burdens of scattered and persecuted Jewish people worldwide.

Support over 150 international Messianic Jewish congregations
Everywhere we go, we proclaim the Good News of Yesua (Jesus). Shalom Partners help plant Messianic Jewish congregations so people can continue to grow and mature in their faith.

Support over 175 partner ministries
You'll be supporting over 175 partner ministries in Israel and beyond, plus more than 150 international Messianic Jewish congregations, blessing Jewish people and spreading the Gospel.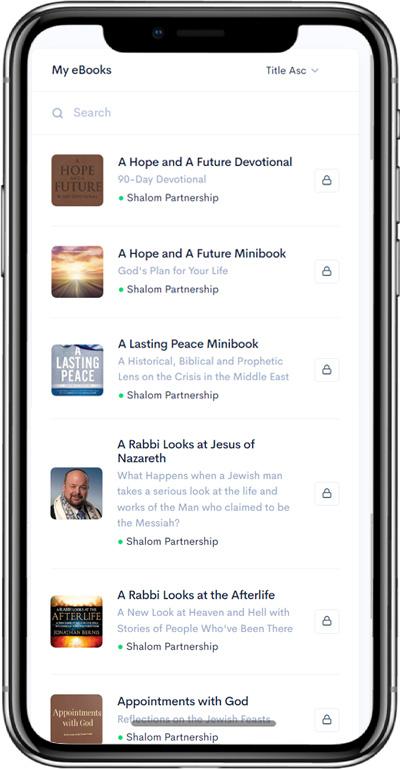 Shalom Partner Benefits
As a Shalom Partner, you will:

10% off your order of any resources in our online store

Free access to select digital books in our online Partner Portal

A special monthly e-newsletter with exclusive access to our staff chapels plus first-look stories from our Outreaches and Israel partner ministries

An exclusive Shalom Partner Pin and Tote Bag that will show your love for the Jewish people and your calling to help bring wholeness to a broken world
Shalom Partner Testimonials
I became a Shalom Partner with Jewish Voice because Israel is God's Chosen People,
and the more we spread the Word, the more Jewish people will have an opportunity to accept Yeshua. We are charged to be good stewards. I'm sowing into good soil. If I can't go, I want to help send those who can.
- Maurita, Texas
I've been a recurring giver to Jewish Voice for several years.
I was recently compelled by the Lord to increase my monthly gift after attending a webinar regarding JVMI's All Tribes in 10 initiative to reach more scattered tribes with the gospel of Yeshua while also meeting practical needs in their communities.
- Margaret, Arizona
I became a Shalom Partner because Jewish Voice honors and blesses Israel. God calls us to be a part of that blessing.
- Jerry, Connecticut
I felt the Lord leading me to this ministry and to change who I give my money to each month. I wanted to follow Him in obedience!
- Reba, Florida
I'm praying for Israel and the Jewish people every day during my devotions. 
I'm a retired man, born again Christian, Jesus is my Savior, and I count it a privilege to be a Shalom Partner. I'm praying for Israel and the salvation of Jewish people around the world. What brought me to helping support you, is your belief that all Jews need the Messiah, Jesus. Jesus left that message with the apostles before He ascended into heaven. 
- Gale, Puerto Rico
I have been going through a sabbatical and seeking the Lord for my next calling in life.
The Lord has continued to press on my heart (along with my family) the need to bless Israel and share the Good News that their Messiah has come in Yeshua/Jesus. I saw the show on TV earlier today and knew the Holy Spirit was directing me to Jewish Voice to learn more and become a Shalom Partner, so that's just what I did! I pray for hundreds more to be open to the Holy Spirit's prompting in the same way.
- Jennifer, New York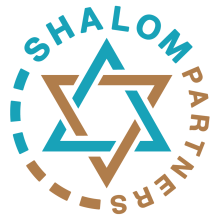 100% of your monthly gifts as a Shalom Partner will go directly to fund ministry
Our Shalom Partners are truly the backbone of our ministry! Please consider joining us today. As a Shalom Partner, you take your support and our ministry further!
When you sign up now, your first Shalom Partner gift will also be doubled in impact, up to $25,000. Please don't miss this opportunity and join today!