For centuries, Jewish people have been scattered and targeted for destruction.
Each $30 you give today will reach one Jewish person or their neighbor with medical care.
And helping those neighbors is critical, because it goes a long way to overcome the anti-Semitic attitudes that often plague areas where remnants of the "Lost Tribes of Israel" already struggle just to make it from one day to the next.
Will you stand with me to make a life-saving difference now?
---
Thank you for your partnership!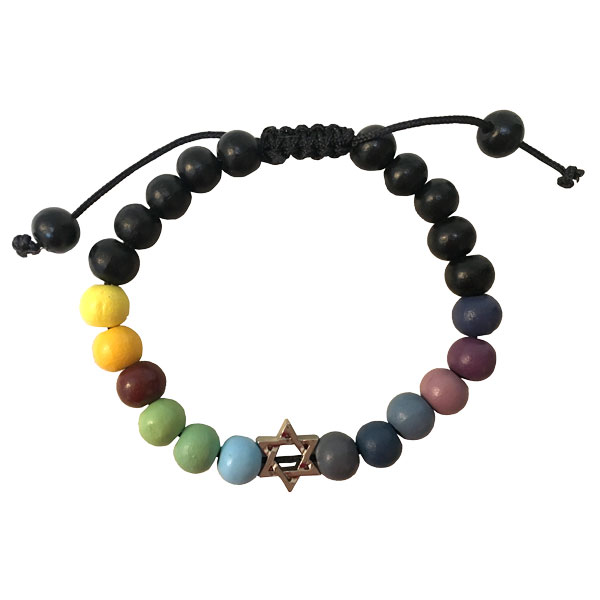 With your contribution of any amount
The 12 Tribes of Israel Bracelet (3164)
This beautifully crafted keepsake, which has never before been offered to friends of Jewish Voice, features a silver-toned metal Star of David centerpiece, set among 12 colorful wooden beads that represent the Twelve Tribes of Israel.
---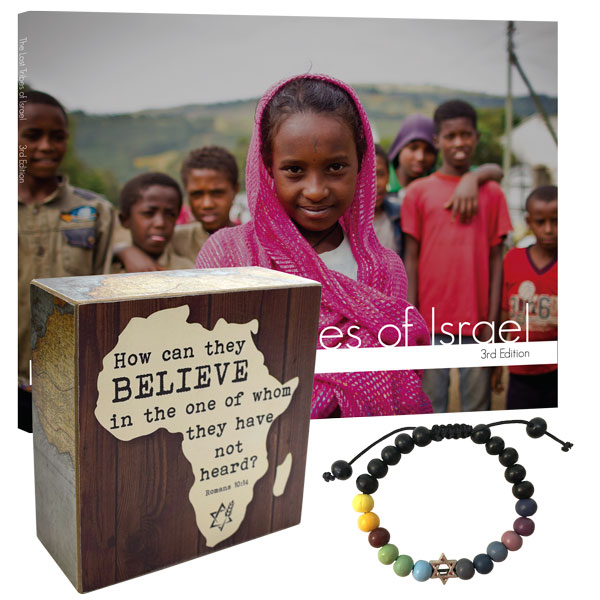 With your contribution of $40.00 or more
Believe Africa Plaque Package (2132)
This package includes:
Africa Box Plaque
A Jewish Voice exclusive, this art piece bears the outline of Africa against a woodgrain pattern and contains the words of Romans 10:14 – How can they believe in the one of whom they have not heard?"
The Lost Tribes of Israel, 3rd Edition, softcover coffee table book
Join us on a journey as we reveal the ancient story of the "Lost Tribes of Israel" and uncover pockets of Jewish people found in surprising places all around the globe. Meet the Beta Abraham, Beta Israel, Gefat, Lemba, and Bnei Menashe. Catch a glimpse into their lives today and how Jewish Voice Ministries has come alongside them with humanitarian aid and the love of Yeshua (Jesus) the Messiah.
The 12 Tribes of Israel Bracelet